Crackdown hits abusers of forest resources
Share - WeChat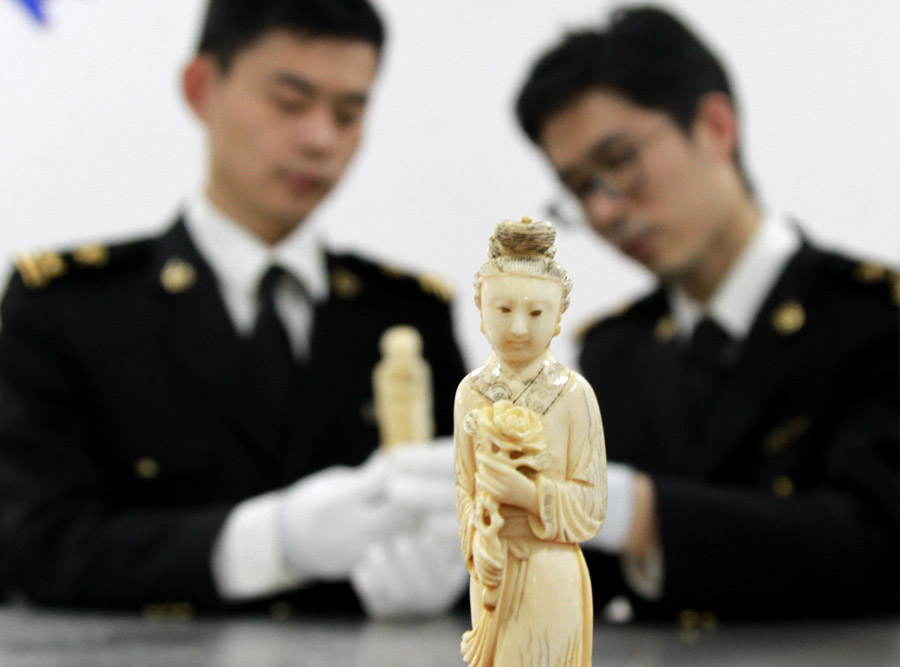 Chinese police have handled more than 36,000 cases after launching a nationwide crackdown in April that targeted illegal logging, as well as the hunting and trading of wild animals, officials announced on Tuesday.
Law enforcement officials under the State Forestry and Grassland Administration seized wood, wild animals and related products, worth a combined 300 million yuan ($46.4 million).
The crackdown, code named Spring Thunder, also covered the forgery of government documents approving logging and wild animal domestication and breeding.
About 37,000 people involved in the cases have been punished or transferred to judicial authorities, according to Wang Haizhong, director of the administration's police department.
Of those cases, 15 are major ones involving large numbers of illegal endangered wild animals or having wide negative social influence, said Liu Xuejun, commissioner of the police department.
In Heilongjiang province, police arrested a group of hunters suspected of illegal logging. The case has been transferred to judicial authorities.
In the Inner Mongolia autonomous region, more than 4,400 larks were found poisoned to death and three offenders have been transferred to judicial departments.
Also, police in Guangdong province cracked down on the illegal trade of a large number of various endangered wild animals, including nine varanus salvator - commonly known as water monitors - 125 iguanas, 31 ball (royal) pythons and 10 elongated tortoises.
"By reporting those major cases, we hope to raise public awareness about protecting forests, grassland and wild animals," Liu said.
Wang, the police official, said: "Although great achievements have been made in the crackdown, the inducements for illegal activities still exist and need to be controlled. For example, some people are misguided in using endangered wild animals to treat diseases, which actually has no scientific support."
He said new technologies also make cracking down harder than before.
"We will figure out solutions and show no tolerance to those illegal activities," he said. "Moreover, we hope the public will keep supporting our work and provide clues of illegal activities, protecting the wildlife and forests together."