Price of emperor's floral art set to blossom at spring auction
Share - WeChat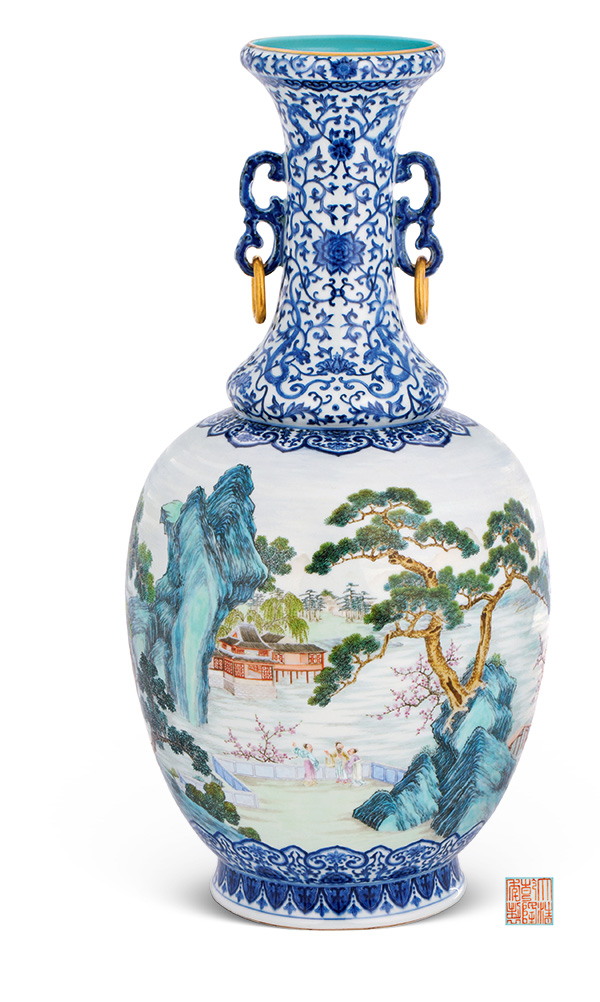 Emperor Qianlong, whose six-decade reign in the Qing Dynasty (1644-1911) was the longest in Chinese history, loved flowers in daily life, which was reflected in his gardens, poems, paintings and the decoration of the items he used in his bedrooms.
A series of rare antiques, paintings and even jewelry to go under the hammer at China Guardian's spring auction this week offers a glimpse into the emperor's deep passion for flowers, especially his favorite blooms such as wintersweet, chrysanthemum and peach blossom.
The highlight of the spring auction is a blue-and-white vase with a painting of the utopian world from ancient poet Tao Yuanming's fable The Story of Peach Blossom Spring, in which people live in harmony with nature and forget the outside world.
The vase was recorded in ceramic expert Geng Baochang's book on ceramic antiques as a typical vase that represented the best technique and craftsmanship of emperor Qianglong's era. The ruler was a passionate patron of the arts.
Most Popular