Back to the East
Share - WeChat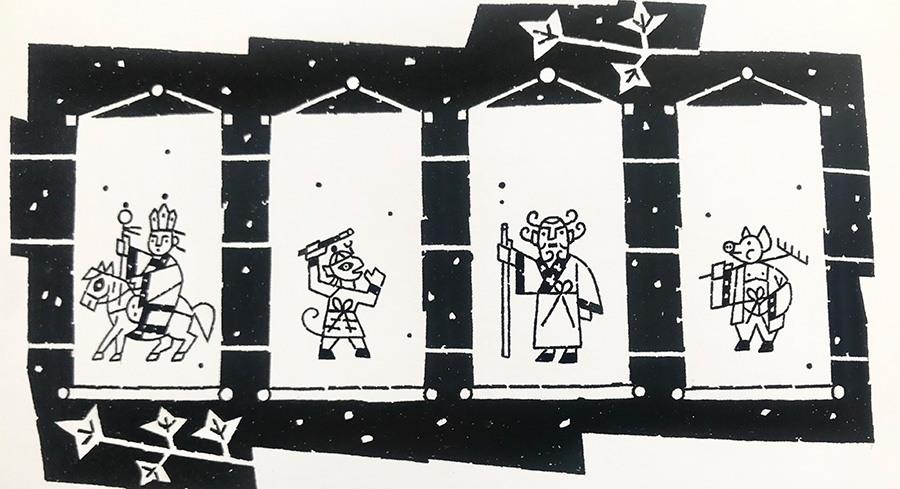 Puppetry troupes from across China staged a performance in Beijing in 1955, and in the audience was the Czech artist Zdenek Sklenar, who passed away in 1986. He was enthralled by the show that centered around the Monkey King, the powerful protagonist from the 17th-century Chinese classic Journey to the West.
In the novel written by Wu Cheng'en, the Monkey King and his fellow disciples protect their master, Buddhist monk Xuanzang, on a hazardous undertaking to obtain sacred sutras.
Decades since its publication, the mythological book, as well as its theater and folk adaptations, have accumulated a huge following.
That April, after the puppet show, Sklenar had also watched a Peking Opera performance of the story. He drew several sketches as he enjoyed the show.
Months later, Sklenar returned to Prague where he taught at the Academy of Arts, Architecture and Design. He developed the sketches he had made in China into a complete album, with 24 colorful and 80 ink illustrations, in 1961. At the time, Chinese people knew little about Sklenar's interpretation of Journey to the West.
Most Popular