E-sales boost vitality of SCO, Alibaba says
Share - WeChat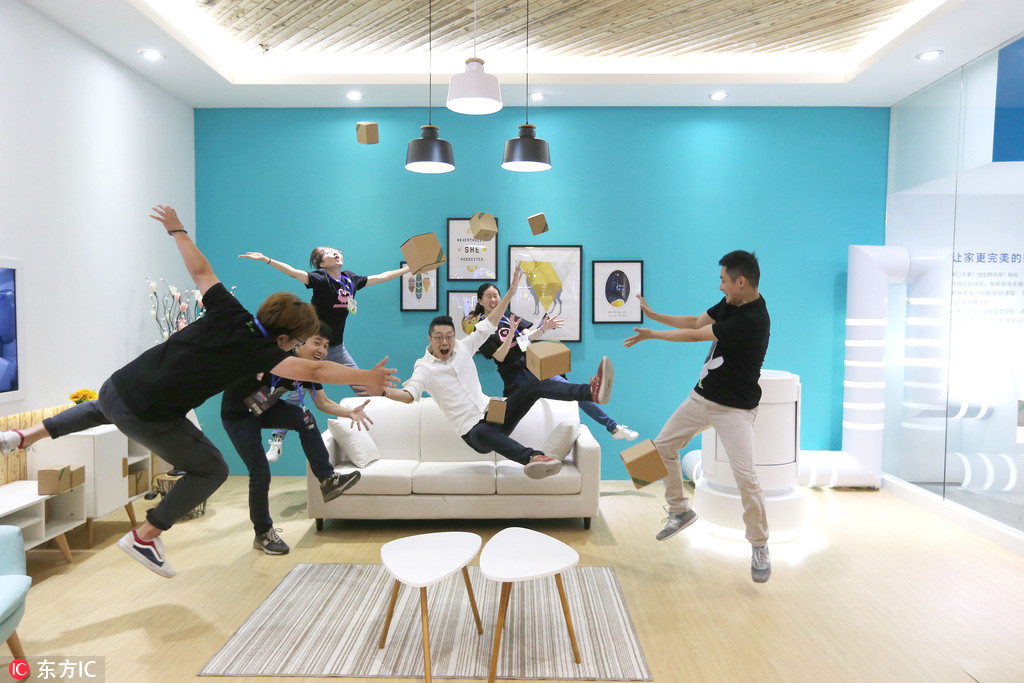 Nimble online trading puts smaller businesses on fast track
Cross-border e-commerce has added fresh momentum to trade between individuals and small business owners in China and other member states of the Shanghai Cooperation Organization, according to Chinese e-commerce giant Alibaba.
Last year, more than 20 million consumers in SCO countries purchased goods from China via AliExpress, the international business-to-customer site owned by Alibaba that serves overseas shoppers.
The site's gross merchandise volume skyrocketed by 114 percent year-on-year, the company said.
One in six Russians placed an order via AliExpress last year, making it the top SCO member country, after China, for buying Chinese merchandise online. Kyrgyzstan is the fastest-growing market, with the number of buyers jumping fourfold in three years.
The top three countries for year-on-year transaction volume growth were Tajikistan (110 percent), Uzbekistan (90 percent) and Kazakhstan (82 percent), Alibaba said, though it did not disclose specific volume figures.
Apparel and accessories, mobile phones, consumer electronics and cosmetics were the most sought-after items for customers from the SCO member countries, Alibaba said. A pesticide-spraying drone, priced at $6,000, was the single costliest item bought by Indian consumers on AliExpress last year, it said.
Merchants also stand to benefit from the expanded business scope and the resulting income boom, due to Chinese internet technologies and services. To date, the number of sellers from SCO member states stood at 80 million on alibaba.com, the company's international business-to-business site. The figure reflects eightfold growth per year for three consecutive years, it said.
Tayyub Hussnain, a sportswear vendor from Pakistan, received a $4,000 order just days after opening his first virtual store on the website in 2014.
Thanks to the much broader consumer reach and low costs, Hussnain's annual income from the site alone could reach $1 million, he said.
Chinese consumers are also warming to the likes of Russian candies, eyebrow powder from India and handmade dolls from Uzbekistan, according to Tmall Global, a site offering a wide range of imported goods.
Chinese tech powerhouses are deepening the push for logistics upgrades to enhance connectivity for their trading partners. Cainiao Network, China's largest courier aggregator, launched its first international airfreight service in May, linking Hangzhou, Zhejiang province, with Moscow. It aims to speed up transport time from China to Europe to five days.
With real-time analysis based on algorithms, Cainiao is on course to help reduce delivery times worldwide to 72 hours within the next few years, Dai Shan, a senior Alibaba executive, said at a cross-border e-commerce meeting last year.
"Compared with traditional trade that relies heavily on bulky multinational corporations, cross-border e-commerce is creating a fast track for small, micro and medium-sized enterprises by trimming costs and providing more personalized services," said Chu Yin, a professor at the University of International Relations in Beijing.
"Small merchants from SCO member states will benefit from this development because it addresses the current imbalances between smaller and larger vendors using technology," he said.