What can Chinese wolfberry do for you?
Share - WeChat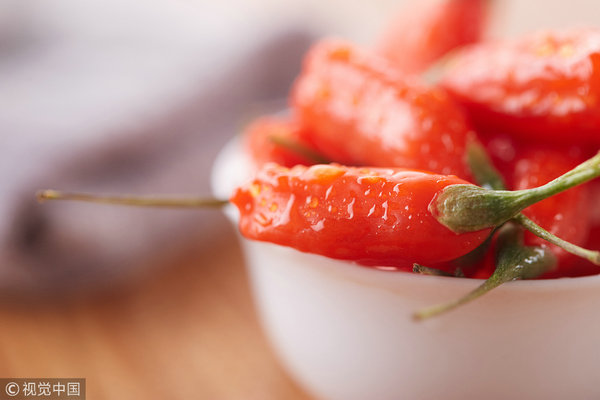 As China's largest home to gouqi, or wolfberry, Ningxia Hui autonomous region has many stories about the tiny red fruits.
One is about two foreign travelers finding a young woman beating an aged man when they came to Ningxia. The travelers tried to stop the woman, who showed no respect to her elders.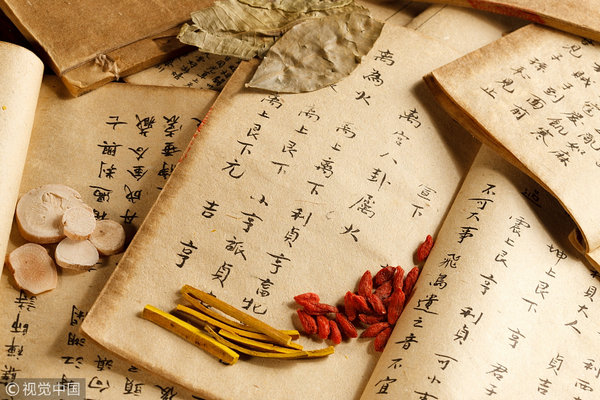 However, the woman said: "It's none of your business. I am teaching my son a lesson."
The travelers were taken aback by her young looks and later found she was over 100 years old.
Her secret? Consuming Chinese wolfberries every day.
The story sounds like a bit of an exaggeration, yet the fruit does have a lot of healthy benefits according to scientific research and traditional Chinese medicine.
Its name, gouqi, is from Shi Jing, or The Book of Songs, the oldest existing collection of Chinese poetry dating from the 11th to 7th centuries BC.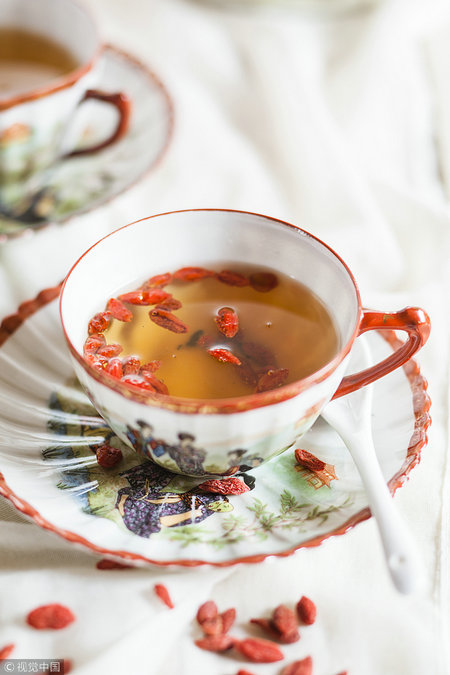 As an important ingredient, the dried red fruit often appears in Chinese cuisine, including chicken soup and date porridge.
Chinese people also use the dried fruit and dried chrysanthemum to make tea, which is good for the liver and kidneys in traditional Chinese medical theory.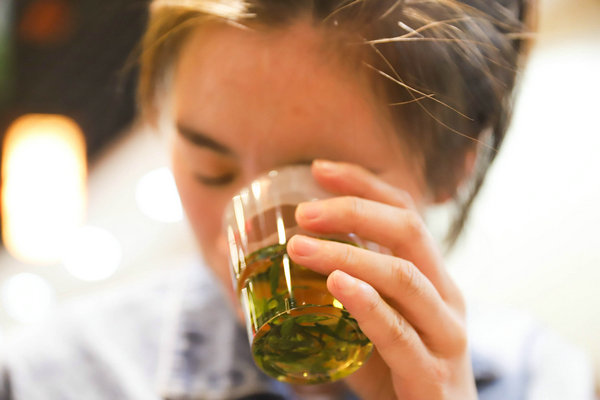 The best way to fully absorb the nutrition from dried Chinese wolfberries, according to locals, is to have some immediately before breakfast.
Both the fruit and the shoot of the plant are rich in nutrition.
The dried leaves are often made as a tea. When the tea is hot, people can use its steam to warm their eyes, which can improve eyesight. After tea, the leaves can be stirred with eggs and become a wolfberry shoot omelet.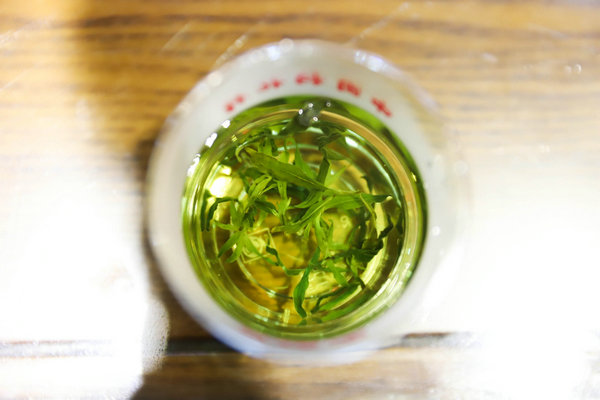 Many places in Northwest China produce the fruit, including Xinjiang Uygur autonomous region and Gansu province.
Yet the one grown in Ningxia is different from other kinds of wolfberries in China. The former has taller plants and blossoms from May to October, while the latter one blooms from June to November.
Most Popular