Northern highlights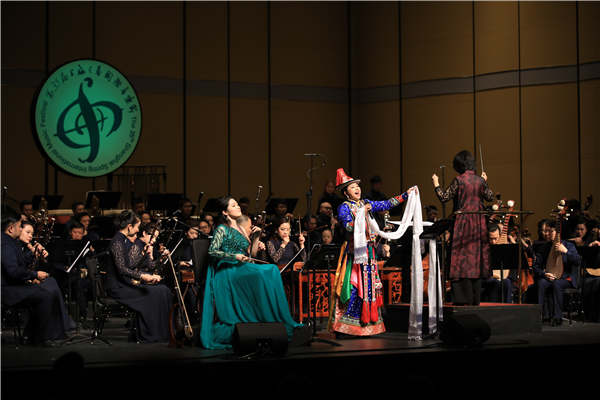 The Shanghai Chinese Orchestra kicks off its new performance season with a showcase of traditional musical works from Northwest China. Zhang Kun reports.
The Shanghai Chinese Orchestra celebrated the opening of its new performance season with a concert of music from Northwest China at the Shanghai Grand Theatre on May 5.
A series of new compositions premiered at the concert, which showcased local and traditional musical elements from Qinghai, Gansu, Shaanxi provinces, Ningxia Hui autonomous region and Xinjiang Uygur autonomous region. Vocalists and instrumentalists from these northwestern provinces and regions took the lead alongside musicians from the SHCO.
The concert gave a glimpse of the mission and style of the SHCO, said Luo Xiaoci, director of the company. The SHCO was founded in 1952, and was the first large-scale modern orchestra to feature Chinese instruments in the country. Luo summarized the company's mission as "presenting Chinese music with an international vision and a contemporary style".
The SHCO has been commissioning new compositions with artists from both home and abroad. By constantly bringing out new compositions and music productions, the SHCO has brought Chinese folk music to a variety of different audiences.