Chinese 4G users surpass 1 billion: ministry
Share - WeChat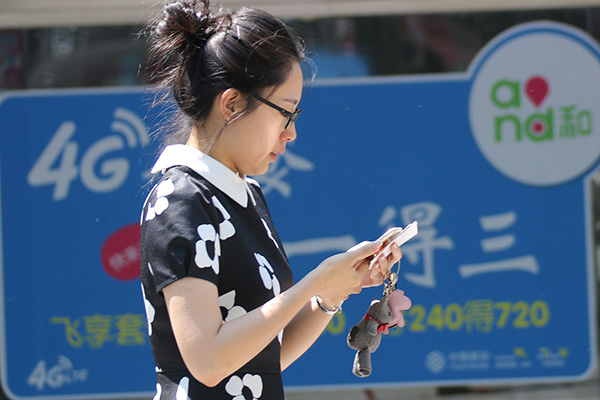 BEIJING — The total number of Chinese 4G network users rose to 1.08 billion by the end of April as the country's mobile networks continued vigorous development.
The figure was up from nearly 1 billion at the end of last year, according to the Ministry of Industry and Information Technology (MIIT), and 4G subscribers accounted for 72.9 percent of mobile phone users, up 2.6 percentage points from end 2017.
In April, major telecom carriers China Telecom and China Unicom contributed a combined increase of nearly 10 million. However, China Mobile, with the largest group of 4G users, saw its first loss of 2.43 million in more than four years.
China has the world's largest 4G network and is still striving for further expansion, with the goal of adding 450,000 new 4G base stations this year to improve signal coverage in buildings, elevators and other indoor spaces, as well as railroads and expressways.
The growth of 4G users has boosted data consumption. Chinese mobile network subscribers used 3.41 gigabytes of data on average last month, up 154 percent year on year.
The MIIT released guidelines last week to prompt mobile service operators to eliminate charges for domestic roaming data use starting July 1, and to reduce data prices by at least 30 percent within the year.