Outbound tourism expands during reform and opening-up
Share - WeChat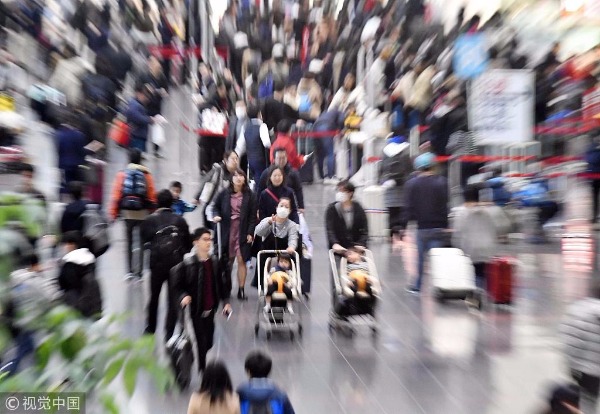 The island of Islay in Scotland is likely to receive more tourists from China, though it has few famous museums or luxury shopping centers.
Yue Yong, founder of a whisky academy in Beijing, has recently been preparing for a study tour to this year's Islay Festival. Yue will lead 12 of his students to the island during the last week of May, to immerse themselves in the aroma of Scotch whisky.
"The new generation of Chinese are in step with their foreign peers." Yue told Xinhua, "This whisky study tour reflects their interest in different cultures."
Yue's students are part of the largest and fastest growing group of spenders in the world.
According to statistics published by United Nations World Tourism Organization (UNWTO) in April, Chinese travelers spent $258 billion abroad in 2017, and made over 142 million international departures.
They didn't just spend a lot of money, but also spent their money in a lot of different ways.
Whisky tasting and aurora chasing tours, short-term study trips, overseas voluntary camps, outdoor adventures... Chinese travelers are now casting more attention to the niche tourism markets.
But just four decades ago, few Chinese citizens traveled abroad.
As the reform and opening-up awoke the curiosity of many Chinese about the world, travel agencies in the southern province of Guangdong broke the ice in the early 1980s.
In the beginning, family visits were the only permitted purpose for cross-border travel.
"Only people who had relatives living in Hong Kong could apply for tours," Li Nianyang with GZL Travel Service recalled. He organized some of the earliest tours to Hong Kong when it was still under British control.
The tours had fixed schedules and usually lasted for a week. The fees had to be paid by the Hong Kong relatives.
Liang Hong, then 33, whose elder brother lived in Hong Kong, joined a tour in 1984. She returned with a schoolbag for her six-year-old daughter. It was the family's first souvenir from overseas travel.