British producer hopes to take Chinese music global
Share - WeChat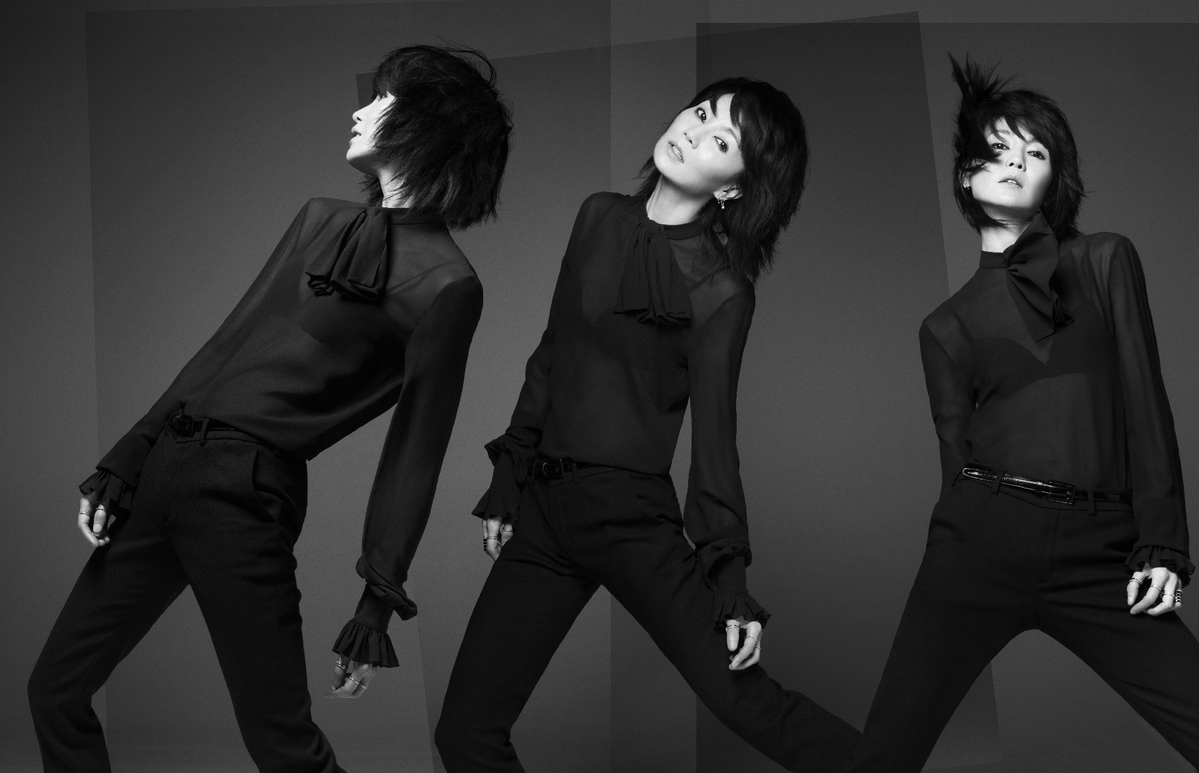 From Jay Chou in the 2000s to G.E.M. today, China has produced its share of music megastars with legions of fans in Asia.
But few Chinese stars have managed to emulate the success that many South Korean "K-pop" acts have experienced in the West.
K-pop's biggest current boy band, BTS, for example, is about to embark on a multi-stadium world tour that includes The O2 Arena in London. And, last year, the band was mentioned on Twitter more times than Justin Bieber and President Donald Trump.
British music executive Stephen Budd, who owns music management company Stephen Budd Music, believes he knows K-pop's secret to success.
"There's been a lot of collaboration between Western producers and songwriters and Korean songwriters over the last 10 years or so," Budd said. "And you can see the results – you've got K-pop artists selling out concerts and streaming millions across the globe."
This month, Budd joined forces with independent Chinese label Modern Sky Records – and the plan is to take Chinese rock and pop music global.
"China has yet to internationally export many of its artists," said Budd. "I think that, when we get Chinese record producers working alongside British, European, and American producers and songwriters, then they are going be able to create something that potentially is really exportable from China."
Founded by Shen Lihui in 1997, Modern Sky Records is one of China's biggest independent labels. It represents more than 90 bands and artists, including actress and singer Maggie Cheung and rock musician Xie Tianxiao.
The label has announced the creation of a new music studio in Beijing, where its talent will collaborate with the British and European producers on Budd's roster; who have worked with the likes of Lana Del Rey, CeeLo Green, and the Arctic Monkeys.
"We realized Stephen has accumulated a wealth of outstanding producers and sound engineers from Europe and the United States," said Fancy Fan, vice-president of Modern Sky Records. "The core is to achieve higher-quality music. Of course, we believe that high-quality music will get more attention in the global music market."
For proof that international collaboration can lead to increased recognition and record sales, Budd points to the K-pop industry, which is valued at $5 billion and which has produced a number of stars that have broken into the mainstream.
"A lot of the European pop writers have had substantial success in Korea," he said.
A decade ago, major K-pop label, SM Entertainment, joined forces with Swedish music mogul Pelle Lidell, who represented producers on behalf of the Universal Music Publishing Group.
Lidell matched SM Entertainment artists with British and Scandinavian producers to create some of the biggest hits in K-pop.
Danish producers Lars Halvor Jensen and Martin Michael Larsson and British producer Alex James co-wrote the music for the 2010 hit Hoot, by South Korean girl group Girls' Generation. The song has racked up more than 41 million hits on YouTube.
James, who has worked with stars including Shakira and Alexandra Burke, then collaborated with United States producer Michael Busbee and Swedish producer Kalle Engstrom on Girls' Generation's 2011 chart-topping single Run Devil Run, which has been viewed almost 100 million times online.
Kwon Bo-ah, known professionally as BoA, is one of South Korea's biggest stars. She has released songs in English, including Eat You Up, which went to number eight in the US dance music chart in 2009. The song was written by Danish producers Remee Jackman and Thomas Troelsen.
Does Fan hope that Budd's stable of European producers can have a similar impact on her Chinese label?
"Absolutely," she said.