Mandarin lyrics bring success for British band
Share - WeChat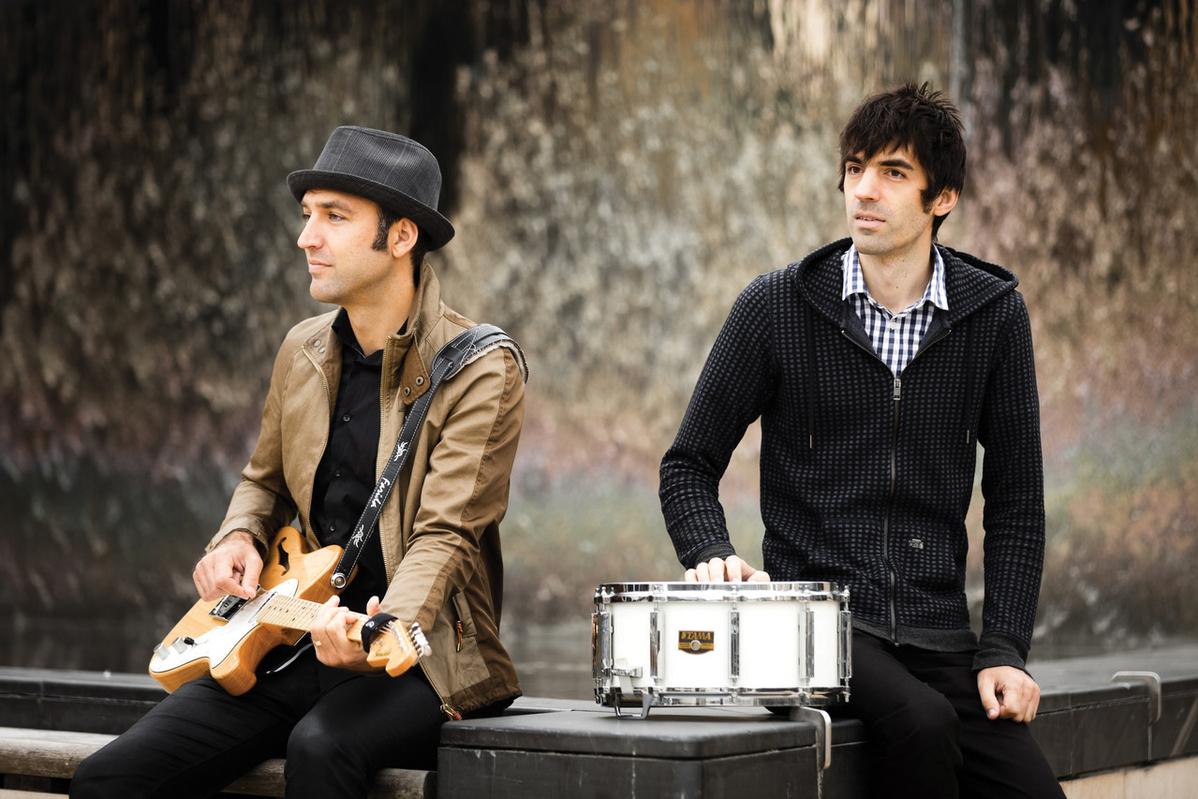 When Western musicians tackle songs in Mandarin, it's generally one-off releases designed to woo Chinese fans.
Five years ago, hundreds of millions tuned in to watch Celine Dion sing a popular Chinese folk song on national television during Spring Festival.
In August 2015, ahead of a tour of Asia, Jon Bon Jovi released a cover of Sun Yi's The Moon Represents My Heart, calling it a "heart-warming classic for Chinese fans as a gift on Chinese Valentine's Day".
For Josh and Jesse Edbrooke, Mandarin is not a marketing ploy - it's the language they perform and release albums in.
The British brothers front Transition, the only British band to get a Mandarin music award nomination.
"Our original aim as a band when we moved to Taiwan was to try to enter the Mandarin music scene, and to not be the foreigners singing English," said Josh Edbrooke. "It was about having an adventure and stepping into the unknown while doing something we loved."
The Edbrookes formed Transition in the UK in 2000. After several years of gigging around Bristol, the brothers earned their first invitation to a music festival overseas, at the 2005 Spring Scream in Taipei.
They fell in love with the culture and later became dedicated Mandarin students, moving to Taiwan full time in 2009 along with former bandmate Niall Dunne.
Today, Transition is working on its third Chinese-language album, having completed two multi-city tours of the Chinese mainland and picked up a nomination for a Golden Indie Music Awards in Taiwan, the Chinese equivalent to the prestigious Mercury Award in the UK.
"We've made all sorts of great connections and collaborations with local artists," said Jesse Edbrooke. "Our identity is almost like a Mandarin band, part of the Mandarin scene."
The band often works with Chinese artist Luo Wenyu, who performs under the name Wing, and they supported him two years ago on live television during the Golden Melody Awards in Taiwan, Chinese equivalent to the Grammy Awards in the United States.
Perhaps their biggest collaboration was with Jay Chou in 2011, when the band featured in the pop star's music video for the song Sailor Afraid of Water.
That year Transition released their biggest hit Dui Bu Qi, which has racked up 2.6 million hits on Youtube.
Many of these views are from Mandarin learners around the world, as instructors often use the catchy chorus as a teaching tool - "Sorry, my Mandarin is not so good / really sorry / I don't understand what you're saying".
"The whole education side of it was a happy accident, it happened because the lyrics that we were able to write back then were so simple that they were good for Chinese learners," Josh Edbrooke said. "We've had messages from people in Russia, South America, the Middle East, and Europe saying we're learning your songs in class."
The band's single Wo Ai ni (I love you), about the challenges of cross cultural relationships, is also popular with Mandarin learners.
The lyrics play on Chinese idioms that are often confusing to foreigners - "Giving you an umbrella doesn't mean I want to break up / It's just that the British weather is so bad". The Chinese words for "breaking up"and "umbrella"sound similar, and giving someone an umbrella may insinuate that a relationship is nearing its end.
Chinese teacher Fu Frances commented on YouTube: "A smart and interesting topic that you choose for this new published song, relaxing melody as usual, I will definitely recommend it to my Chinese students."
Lead singer Jesse Edbrooke worked diligently with a song coach to get his pronunciation right, and he jokes that his singing is probably better than his spoken Mandarin.
"Singing in Chinese is a very different challenge, because there are sounds that we don't have in English, particularly consonants said towards the front of your mouth with quite a closed mouth. It's not natural for us to sing like that,"he said.
Instrumentalist Josh lives permanently in Taiwan with his wife, while Jesse now splits his time between the UK and China.
"We love being a bridge between both countries," Jesse Edbrooke said. "We love so many parts of Asian culture, and we want to break down some of the cultural barriers using our music. We try to show our journey of learning about Asian culture, learning to love it and understand it."
The band is now focusing on producing its third Mandarin language album with Universal Taiwan, and plan to play music festivals in the Chinese mainland this summer.