JPMorgan Chase plans to expand onshore business capabilities
Share - WeChat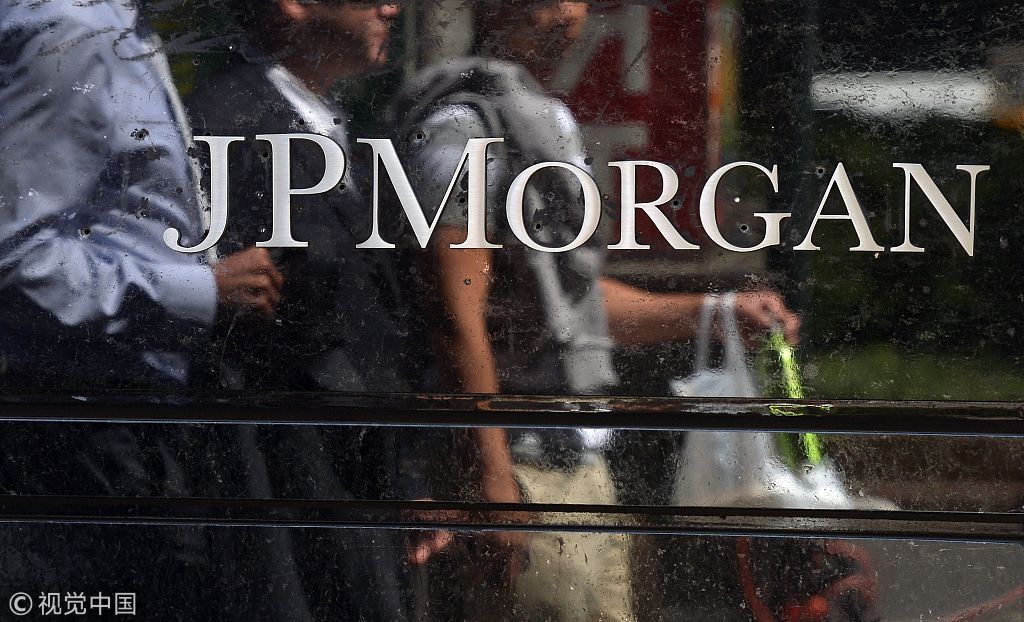 JPMorgan Chase is planning to further grow its onshore business capabilities in China to cash in on the country's plan to widen foreign access in the financial sector.
The Corporate & Investment Bank of JPMorgan Chase has submitted an application to China's securities regulator, seeking to establish a new, fully integrated securities company in which it would hold a 51 percent stake, increasing to 100 percent as allowed by regulations over the next few years, the company said on Monday.
The bank's asset & wealth management business is also pursuing its desire and intent to increase its current joint venture stake in China International Fund Management Co Ltd to a majority interest, subject to agreement with its joint venture partner and the relevant authorities.
The opportunity to have a majority controlled and integrated securities company in China will allow JPMorgan Corporate & Investment Bank, an underwriter of debt and equity as well as a leader in cross-border mergers and acquisitions, to accelerate its dialogue with onshore Chinese clients as they expand and grow their businesses.
The bank is also looking to double its research coverage of China-listed companies across all sectors, helping to educate global investors about local opportunities. Additionally, JPMorgan's markets franchise will continue to invest in systems and platforms in an effort to provide better access and liquidity to China's maturing capital markets.
"China represents one of the largest opportunities in the world for many of our clients and for JPMorgan Chase," said Daniel Pinto, co-president & co-chief operating officer of JPMorgan Chase and CEO of the Corporate & Investment Bank. "It is a critical component of our growth plans, both globally and in Asia-Pacific. Our scale and global capabilities give us a unique ability to help Chinese companies grow internationally and also bring foreign investment and capital to China."
Also on Monday, JPMorgan Chase announced it has appointed Mark Leung as the CEO of its China operation. Leung will be responsible for managing onshore and offshore activities in the country. He has been with JPMorgan for 21 years in a career that has taken him to Hong Kong, Singapore and Japan.
"Having Mark as the CEO of China brings the best of JPMorgan to this market," said David Li, JPMorgan's senior country officer for China unit, who will also become a vice-chairman of global banking. "I look forward to working closely with Mark as JPMorgan China enters into the next phase of investments."
JPMorgan's treasury services business, which processes more than $5 trillion in global payments every day, provides its offerings to Chinese companies, as does the bank's growing custody and fund services business, which holds more than $23 trillion in assets under management for clients around the world.
JPMorgan Chase was recently appointed by China's central bank as an RMB clearing house in the US. The firm also recently announced the signing of a Memorandum of Understanding with Industrial and Commercial Bank of China Ltd, the country's largest commercial lender by assets. Both banks will expand cooperation and leverage their international and domestic strength to better support Chinese companies going global and multinational companies coming into China.