China's financial opening up attracts global investors
Share - WeChat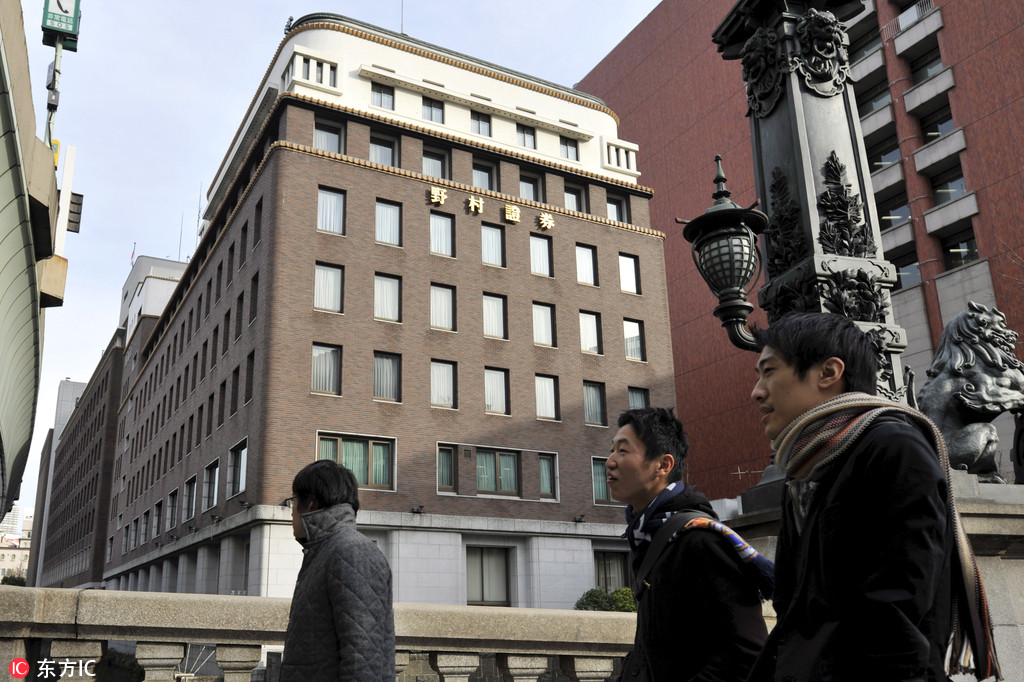 BEIJING - China's latest opening-up measures in the financial sector have attracted more global investors to China's high-quality growth.
Last week, Japan's largest securities trader Nomura became the first foreign player planning to set up a holding firm in China, after the country eased market access to securities.
The company aims to hold 51 percent of the new firm's stakes and submitted application materials to China's top securities watchdog, the China Securities Regulatory Commission (CSRC), on May 8.
Following suit, the CSRC announced on May 10 that JP Morgan Broking (Hong Kong) Limited had applied to set up a majority ownership securities firm in China, and the company plans to hold 51 percent of the new firm's stakes.
Meanwhile, international investment bank UBS decided earlier this month to raise its stakes from 24.99 percent to 51 percent in the joint-venture China-based UBS Securities Co., which is the first foreign-invested fully-licensed securities firm in China.
"These are important signals of China's financial opening up, showing the country's great market potential and confidence from global investors," Yang Changyong, a senior researcher from the Chinese Academy of Macroeconomic Research, told Xinhua.
China released guidelines in late April allowing foreign investors to set up securities trading firms with holding status as part of China's opening-up efforts.
"The move is an important step of further opening China's securities sector to foreign players, and it will bring healthy competition and help introduce mature experiences and expertise from overseas institutions to the domestic industry," Yang said.
China has rolled out an array of measures to significantly broaden market access since the beginning of 2018, a year that marks the 40th anniversary of the country's reform and opening-up policy.
China announced in April that it would increase quotas for two pilot schemes that allow domestic investors to access foreign assets, as part of its broader efforts to open up the financial market.
The quota for the Qualified Domestic Limited Partnership program in Shanghai and the quota for the Qualified Domestic Investment Enterprise program in Shenzhen will be expanded to 5 billion U.S. dollars each.
China also expanded the daily quotas for its Shanghai-Hong Kong stock connect and Shenzhen-Hong Kong stock connect starting from May 1.
Beginning June, global index provider MSCI will list a number of China A-shares in its market indices, providing new channels for global investors to benefit from China's strong growth.
"The Chinese market has greater appeal day by day," said Jing Ulrich, managing director and vice chair of Asia Pacific of JPMorgan Chase.
"Investors from around the world are moving to add investment here in preparation for opportunities to emerge in the future," Ulrich said.
Addressing the Boao Forum for the Asia annual conference in the southern Hainan Province, Yi Gang, governor of the People's Bank of China, stressed equal treatment of domestic and foreign companies.
"Their performance and competitiveness are up to themselves. The market is open," he said.