Government moves to clean up internet content
Share - WeChat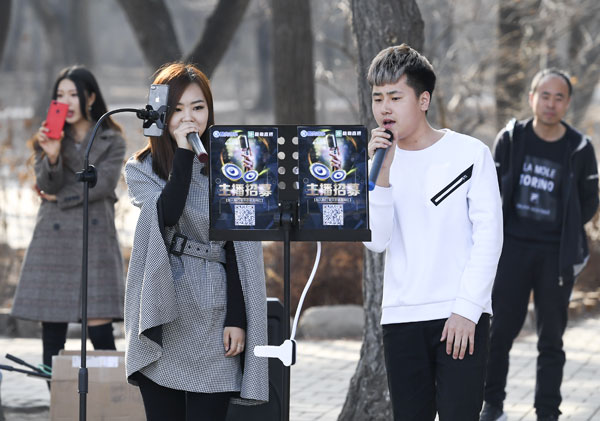 Social networking and streaming sites are coming under greater scrutiny and regulation.
The government is working to eradicate inappropriate content on the internet to ensure that the web remains free from obscenity and violent imagery, and to promote a healthy culture online.
Last month, the Cyberspace Administration of China, the national cyberspace regulator, ordered online news aggregator Toutiao and Kuaishou, a site that shares videos lasting about 60 seconds, to remove obscene and violent content and to close all accounts that uploaded such content.
The administration also closed about 5,000 livestreaming accounts hosted by minors-people younger than 18-and deleted about 300,000 video clips aired by livestreaming youngsters.
The move was aimed at closing loopholes in the operation of some online services, which have been criticized for attracting viewers without regard for rules or morality.
Recently, Kuaishou and Huoshan, a short-video application affiliated to Toutiao, have been widely criticized for allowing minors to spread "harmful" content.
Videos of pregnant teenagers or teenage mothers-usually unmarried and ages 13 to 18-appeared on the sites, describing their pregnancies or their lives as young mothers, and were forwarded to other sites in an effort to gain traffic and followers. That's despite the fact that sexual activity with people ages 14 or younger is defined as rape in China, while the legal age for female marriage is 20. Moreover, being a single mother does not accord with traditional values.
Senior executives at both companies pledged to close all livestreaming accounts hosted by minors within five days, intensify regulation of content and alter the values used to set the algorithms that decide which content should be promoted to users.