23 in Shanghai drug rehab return home for holiday
Share - WeChat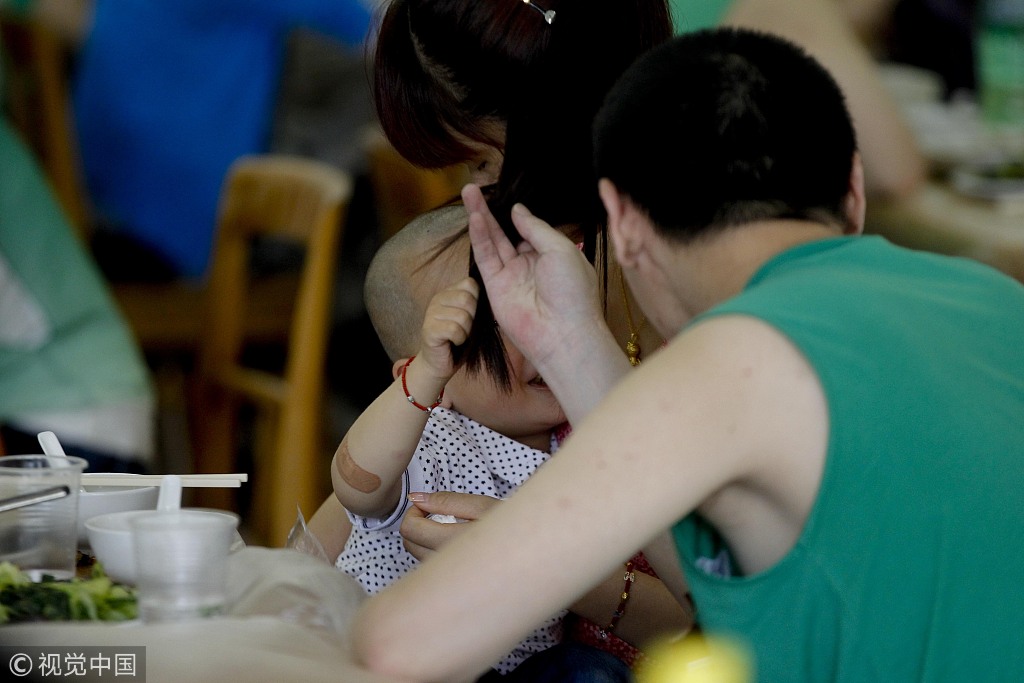 Twenty-three residents of compulsory rehabilitation centers in Shanghai, to overcome drug habits, became the first group in the city to be released for family reunions during the holiday.
They have been furloughed from the centers from Sunday to Tuesday, the three-day International Workers' Day national holiday, and were accompanied home by their families.
First, however, they had to sign letters of commitment that they will use the time only for visiting family and will stay away from any form of illegal activity, said Lyu Zhaohui, director of the Shanghai Gaojing Compulsory Rehabilitation Center.
"It is a novel attempt combining strict law enforcement and positive encouragement to elevate their self-confidence of eventually freeing themselves from drug abuse. It will also help mend their relations with family," Lyu said.
"Moreover, it's a therapy of exposure," he said. "They will finally return to society, and this short period in which they can make free choices can help improve their ability to resist drugs."
The Ministry of Justice released a document at the start of the year suggesting the incentive of family reunions for drug rehab center residents with good records and results in kicking drugs. A monthly family member visit to the centers has always been guaranteed to internees.
Lyu said after the document was released, some internees of such centers in other provinces were allowed to make home visits for several days, but this is the first time in China that more than 20 people in a provincial-level region were released for multiday family visits.
"We give the opportunity to those who have stayed in the centers for at least a year, are determined to quit drugs and have family members able to monitor their behaviorwhen they are away from the centers," Lyu said.
In the letter of commitment, they agree that they will not use drugs or contact any drug addict during the three days; they will not leave Shanghai; they will wear a wristband with GPS at all times and call the police officer in charge at the rehab center twice a day to report their schedule; and they will not be involved in any activity related to gambling or prostitution.
Li Wenwu (not his real name), a 32-year-old internee granted the three-day furlough, said he would devote every minute to making up for the nearly two years he missed spending with his 10-year-old son.
"My wife divorced me after I got submerged in a whirlpool of drug abuse, and my mother, who currently takes care of my son, said he often murmured in his sleep that he missed dad. I regret my mistake and am eager to reunite with my family," said Li, 32.
Shi Jie, deputy director of Peking University's National Institute on Drug Dependence, said such practice is worth extending to all drug rehabilitation centers.
"The love and care during family reunions will be an encouragement for them to stay away from drugs," she said.
Hao Wei, deputy director of the Institute of Mental Health of the Second Xiangya Hospital of Central South University in Changsha, Hunan province, said the initiative is a milestone in Chinese drug abuse treatment.
"It shows faith that these people are seen as good candidates to succeed in quitting drugs. Once someone is empowered with such trust, he or she will undoubtedly cherish it and behave better," he said.
Lyu said it is hoped that family reunions for such people will be made a norm.