Frauds prey on seniors' frailties
Share - WeChat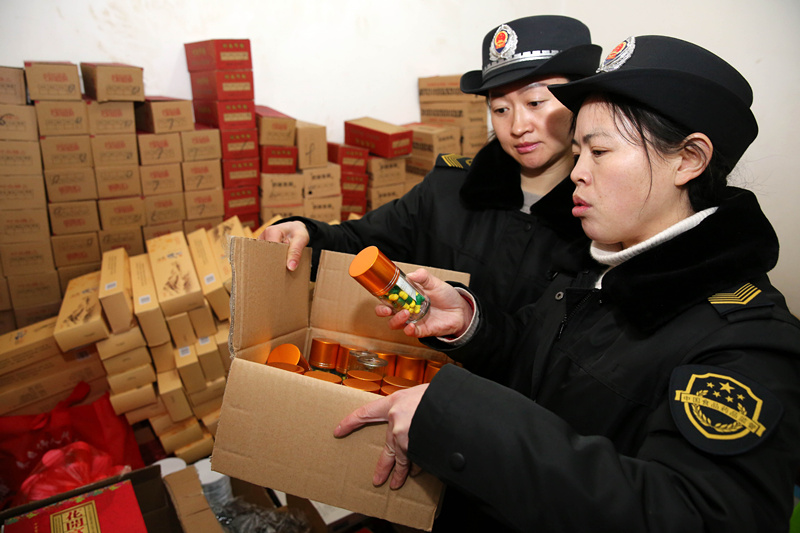 With his own parents victimized by scammers, man leads fight against bogus health supplements
Chen Jie has gone all-in with the battle against fraudsters who prey on the elderly by selling dubious health supplements with exaggerated claims of medical benefits.
The 43-year-old quit his job as a wine salesman in June and founded a company in Chengdu, Sichuan province, to help families whose elderly relatives have been trapped in scams.
He posts information about how to recognize health supplement frauds on websites, listens to people's complaints, gathers evidence and reports cases to government agencies.
He does it all for free, because he knows how affected family members feel - his own parents fell victim to such frauds.
Numerous cases have been reported over the years around China, where 16.7 percent of the population is older than 60, and the problem prompted authorities to launch a nationwide crackdown on health supplement frauds in July.
The China Food and Drug Administration, now incorporated into the new State Market Regulatory Administration, said on March 15 that the government investigated 12,000 cases of fraud or misleading advertising last year, confiscating illegal products and handing out fines totaling 360 million yuan ($57.3 million).
The case of Chen's parents is just one of many.
His father, once a soldier, joined a "veterans' club" in 2008. At first, he was invited to lectures on current affairs at the club, given by "military experts", which gave him a sense of belonging. But then, Chen said, his father started bringing home expensive health supplements.
Chen checked the products and found they either lacked an approved serial number or had fabricated or expired ones, but his father did not listen to him.
Meanwhile, his 70-year-old mother spent 800,000 yuan on various fraudulent "investments" and ineffective health supplements in just six years. She did not tell her son until she suffered a stroke and became immobile in 2016.