Traditional Flower Festival celebrated in Fuzhou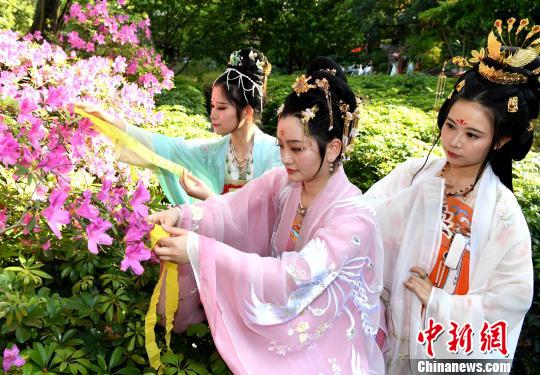 March 31, also the 15th day of the second lunar month, marks Hua Zhao Jie, or the traditional Flower Festival, a day in which Chinese people celebrate the birthday of the flower goddess.
On Saturday, a grand cultural event featuring hanfu, or traditional Chinese clothing, was held to celebrate the festival at West Lake Park in Fuzhou, East China's Fujian province.
The whole event commenced with a ceremony to honor the flower goddess, when 12 young women clad in iridescent hanfu performed a series of rites, including presenting incense, flowers and wine to the goddess, to pray for good luck.
Following the ceremony were two games originating from this festival – butterfly catching and a flower lottery drawing that brought the event to a climax. For the latter game, guests took turns to draw lottery cards and then gave various performances according to what was written on the card.