Processing prized green tea before Qingming Festival
Share - WeChat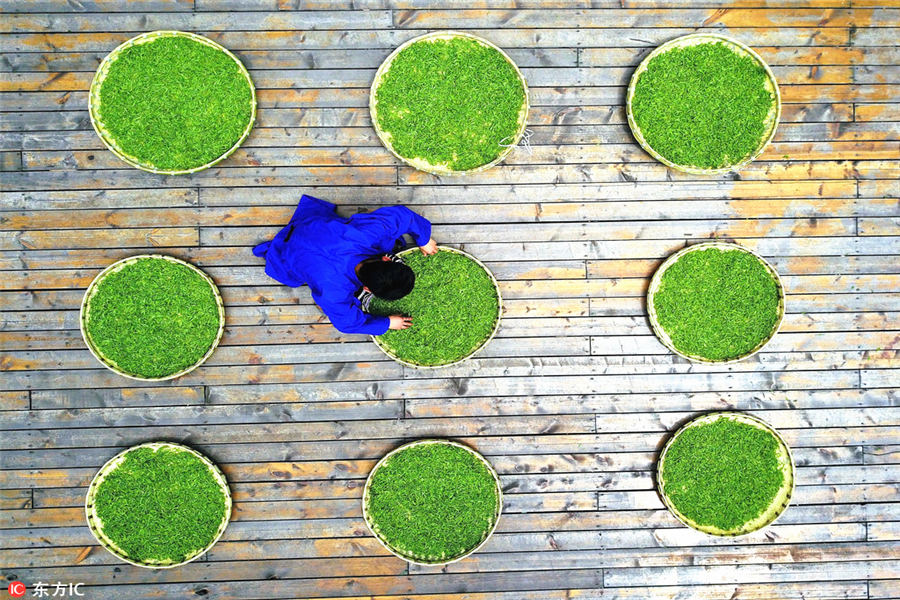 Green tea produced in Guiding county, Guizhou province, has long been a proud local product. It was sent to the royal court as a tribute during the Qing Dynasty (1644-1911) and is still prized to this day.
Processing the green tea requires a sophisticated system. After picking the leaves, skilled workers follow 10 steps to dry the leaves and bring out their best flavor. This technique has been included in the Intangible Cultural Heritage List of Guizhou province.
It is said the first harvest of green tea is always the best of the year. Green tea picked before Qingming Festival deserves the same distinction. With lower temperatures and abundant sunlight, tea bushes yield a very small amount of tender, top-quality leaves. Local tea farmers now are busy gathering these treasures to supply the market with fresh spring tea.