Nepal's main tourism promotion body to open website in Chinese language
Share - WeChat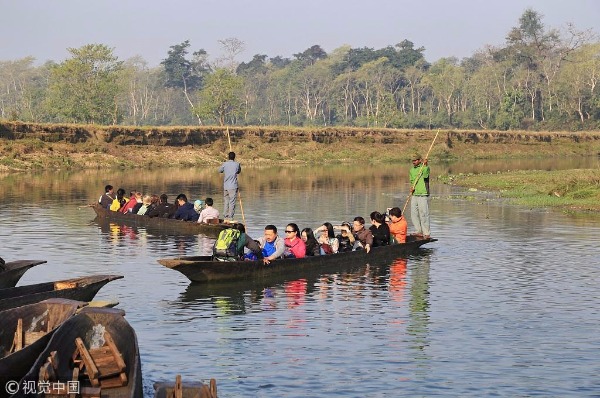 The Nepal Tourism Board (NTB), the main tourism promotion body in the country, is set to open its website in Chinese language targeting the Chinese tourists.
China is the second largest source market for Nepal's tourism.
In 2017, Nepal received a total of 104,664 Chinese tourists, second only to Indian tourists whose number stood at 160,832.
Deepak Raj Joshi, chief executive officer at NTB, told Xinhua on Saturday that they were working on the Chinese language-based website. "We have targeted to open it within the next month," he said.
According to him, work on translating content into Chinese language is undergoing. "In the website, the information about destinations being liked by the Chinese tourists, major tourism destinations, various activities, foods, locations where the Chinese foods are available, information about the guide services and the air routes to Nepal will be available," Joshi said.
The NTB is also exploring a Chinese company who can host the website. "Stakeholders told us that it is better to find a Chinese host to have unhindered operation of the website," he said.
For this, the NTB has written to the Nepali embassy in Beijing to find a credible Chinese host for the Chinese language website. Currently, NTB is operating its website only in English language.
Amid growing arrivals of Chinese tourists in Nepal, the Nepali authorities have been making effort to facilitate the Chinese tourists. During last Chinese Spring festival, NTB made arrangement of welcoming the Chinese tourists in Chinese language and facilitating their travel at Tribhuvan International Airport in Kathmandu.