Highlights of Premier Li's news conference
By Ren Xiaojin, Li Xiang, Zhang Yunbi, Cheng Yu, Liu Hui, Zhou Jin, Li Lei, Luo Wangshu and Zhang Jie | chinadaily.com.cn | Updated: 2018-03-20 10:58




Share - WeChat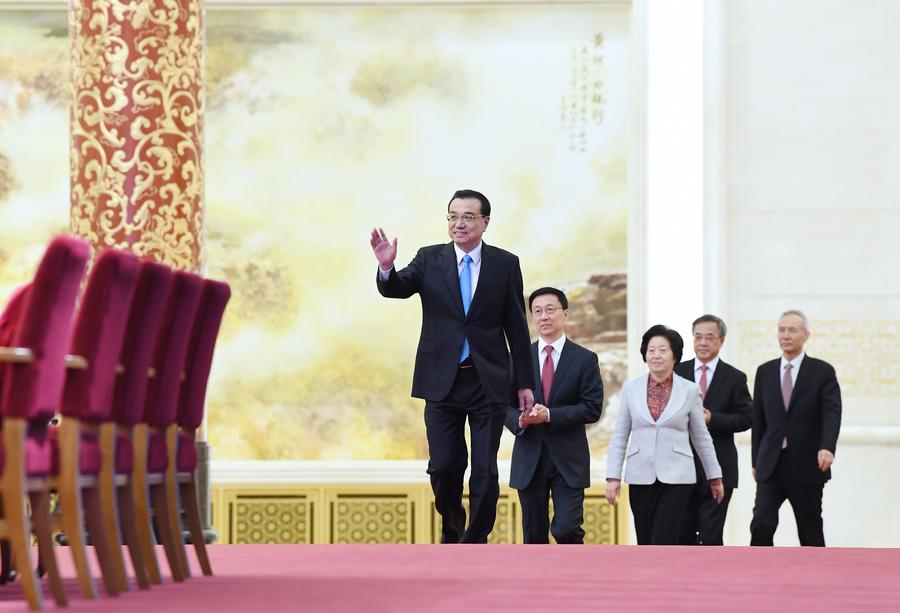 Millions more to get health coverage in 2018
China will make more efforts to relieve financial burdens on patients — especially those with serious diseases — with more than 20 million people expected to be covered by medical insurance for serious diseases by the end of the year.
Despite the universal coverage of basic medical insurance programs, some people with financial difficulties still find it hard to afford medical bills in case of serious disease, while others still find it difficult to have access to quality health care services.
"China still has more than 30 million people living in poverty, and many of them live in poverty or fell back to poverty because of serious diseases."
"We will put this high on the agenda, making treatment of serious diseases more affordable for the people, while continuing to improve basic medical insurance." More
Premier considers visiting Japan this year
Premier Li Keqiang said he is considering attending the China-Japan-Republic of Korea leaders' meeting and paying his first official visit to Japan.
Signs of improvement have been witnessed in China-Japan relations lately, and Japanese Prime Minister Shinzo Abe has sent invitations on several occasions for a visit to Japan. More
Internet Plus plays important role in growth
The "Internet Plus" model has created new growth drivers in China's development to avoid an economic "hard landing" for the country.
In recent years, the model has motivated China to transform its functions, energize the market, promote consumption as the main force of development and alter the economic structure to deepen reform.
Now, China's economy is stable and improving, and these new growth drivers play important roles. More
Providing old-age pensions in full, on time
China has the capacity to ensure old-age pensions are paid in full and on time, even though some provinces faced a shortfall of pension funds last year.
"Pension payout was something high on my mind when I visited the old industrial bases, or in my discussions with delegates during the two sessions this year." More