Tibet to focus on supporting key industries
Share - WeChat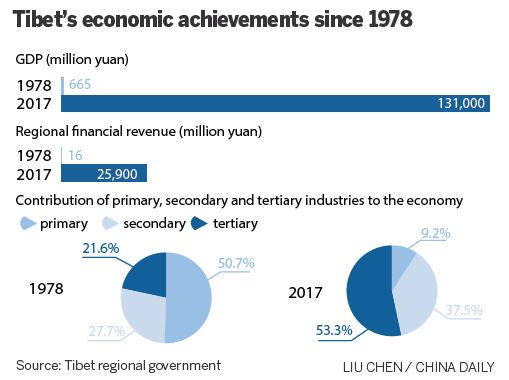 The Tibet autonomous region plans to build a modern high-plateau economic system and to more opened up to ensure the region achieves quality and efficient development, said the chairman of the region.
The southwestern region will focus on supporting key industries that are unique and suitable for its high plateau environment, which has an average altitude of 4,000 meters, such as high-plateau biology, tourism, clean energy and border trade, said Qizhala, chairman of the Tibet autonomous region, during an exclusive interview with China Daily on the sidelines of the ongoing first session of the 13th National People's Congress.
"Tibet will also further promote trade cooperation with its neighbors. We plan to make substantive progress in further improving connectivity with Nepal and accelerating the construction of the China-Nepal cross-border economic cooperation zone," he said.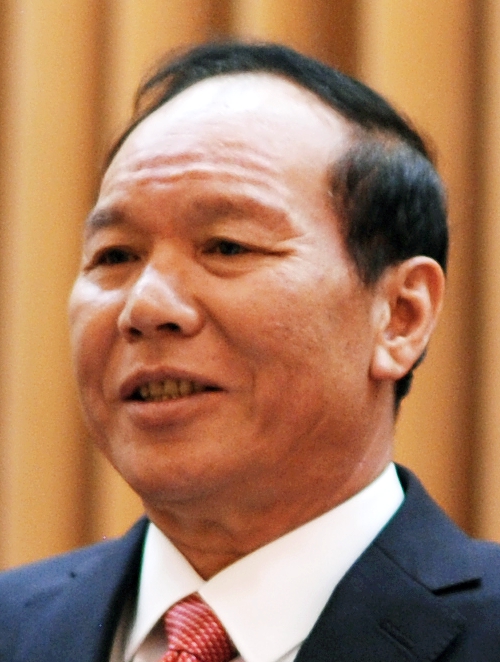 As a part of the Belt and Road Initiative, Tibet has been building an economic belt in the Himalayan region and the Bangladesh-China-India-Myanmar Economic Corridor. The region aims to become an important channel to strengthen China-South Asia trade.
The region will also deepen its opening up to domestic market and encourage more domestic enterprises to set up businesses in Tibet, Qizhala said.
"We will ensure the region is further opened up to both the West and the East."
He added that the region's achievements in socioeconomic development since China embarked on reform and opening-up in 1978 can be described as a miracle.
Tibet saw its GDP grow 10 percent year-on-year in 2017, marking the 25th straight year of double-digit growth. In 2018, the Tibetan government set a GDP growth target of around 10 percent and aims for quality development.
During the high-speed development of the past 40 years, Tibet has also maintained social stability and defeated the Dalai clique's attempts to separate the region from China, he said.
The region's transportation infrastructure will be further improved in the future. Tibet now has 660 kilometers of high-grade highways and more railways will be built. The region will accelerate the speed of constructing the railway linking the regional capital of Lhasa and the city of Nyingchi, he added.
The railway is a part of the Sichuan-Tibet railway-the second railway linking Tibet to other parts of China.
Nearly 1,000 km of the 1,629-km line will be in Tibet. The railway, starting in Chengdu, capital of Sichuan province, will pass through mountainous areas, which reach an altitude of more than 7,000 meters. It is believed to be one of the most difficult railway projects to build in the world.