Guizhou ramps up big data push
Share - WeChat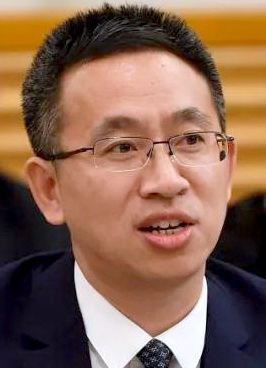 Guizhou province is ramping up its efforts to become China's big data valley and a new innovation center with a plan to boost its digital economy that will see added value occupies 33 percent of total GDP by 2022, said the head of Guizhou's top economic planner.
Chen Shaobo, director of the Guizhou provincial development and reform commission, said the government will further push for the integration of big data into the real economy for government, commercial and civilian use.
"We aim to deeply integrate more than 10,000 enterprises in the real economy with big data by 2022," said Chen, also a deputy to the 13th National People's Congress.
The province, known for its lush green mountains and home to ethnic minorities, has long been seen as a less developed and remote area. However, buoyed by supportive State policies, the rapidly-developing province has now attracted hundreds of companies to seek new momentum in the market, including Qualcomm, Apple, Huawei, Tencent and Alibaba.
Chen reiterated that Guizhou welcomed foreigners to invest and develop in the province, and it is gearing up to create a better environment.
"High-quality industries will be integral to Guizhou's future development, including tourism, green economy, the digital economy, healthcare, new energy vehicles, high-end equipment manufacturing and new materials."
Guizhou, China's first big data pilot zone, has an ideal climate for operating data centers and is also a key energy base with abundant coal and water resources. Low operating costs alongside favorable big data policies are pushing forward big data development.
"To reinvent Guizhou as an innovation hub, we will introduce more than 1,000 high-technology companies globally that have a competitive edge and growth potential and also transform over 1,000 companies in traditional industries. And those will serve as two main engines to boost the big data economy and maintain high-quality growth," Chen said.
According to him, 122 of Top 500 Enterprises of China and Fortune 500 companies have settled in Guizhou and each year it attracts more than 700 billion yuan ($110.8 billion) in funding from outside the province.
In terms of upgrading traditional industry, the local government announced last year a new plan to invest 1 billion yuan annually to add smart mechanization to the coal industry in the next four years. Guizhou's ambitious goal to build China's digital valley puts forward higher requirements for the supporting infrastructure, such as the improvement of network bandwidth and coverage.