Hungry to travel
Share - WeChat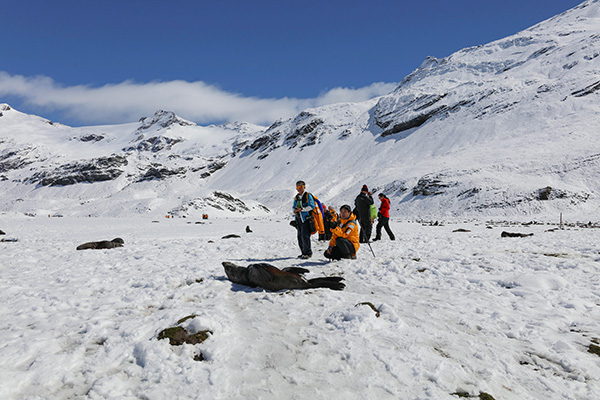 Over the recent Spring Festival holiday, Chinese visitors went to 730 cities across 68 countries and regions. Yang Feiyue reports.
Chinese travelers are making their presence felt around the globe. They were expected to pay 6.5 million visits abroad over the recent Spring Festival holiday, and their footprints could be found in 730 cities across 68 countries and regions worldwide, the China National Tourism Administration reports.
Last year, the Chinese paid more than 130 million visits outside the mainland, representing a year-on-year growth of 7 percent, according to China tourism Academy.
Southeast Asia has seen the most visits by Chinese travelers with Thailand, Singapore, Malaysia and Indonesia among the most popular destinations.
Thailand received 9.8 million visits by the Chinese in 2017, according to Thailand's Ministry of Tourism and Sports. Visitor numbers reached 313,000 during Spring Festival, a rise of 24.4 percent over the same period last year.
Meanwhile, an increasing number of Chinese are warming up to long-distance travel destinations.
France, Germany, Switzerland and Italy have all seen a sizeable influx of Chinese visitors, many of whom go sightseeing on the Danube and the Rhine.