Panama aspires to be gateway for Chinese tourists
Share - WeChat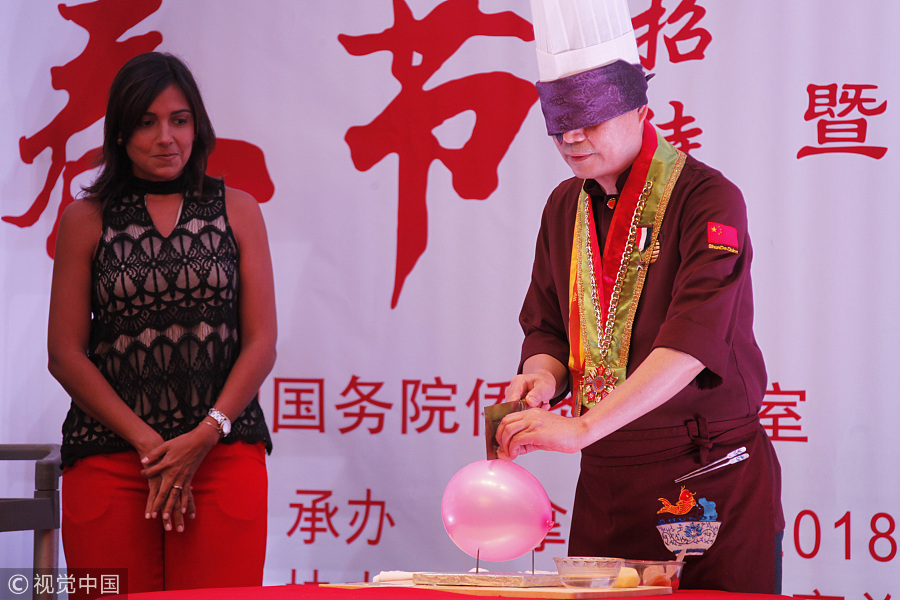 PANAMA CITY - Located in the heart of the Americas, Panama aspires to become a gateway to Latin America for Chinese visitors, the country's tourism minister said.
"Due to its strategic location, Panama automatically becomes a gateway to the entire region," Minister Gustavo Him said ahead of a visit to Beijing with a 10-member delegation, including experts in destination marketing.
This week, the Central American country was scheduled to hold its first promotional event in China to attract more travelers from the Asian nation, with which it established diplomatic ties in June.
As part of new cooperation agreements, Air China, a major Chinese airline, was expected to begin operating direct flights to Panama twice a week, with a stopover in Houston in the US state of Texas, starting in March.
"The future of tourism in Panama is going to be its opening up, not just to visit Panama, but to visit different countries," said Him.
The direct flight to Panama from China may just be the start.
"We really like the multi-destination aspect, and are in fact initiating discussions with different places to see how we can create this destination and offer different products," Him said.
Potential tourism routes could be developed in conjunction with nearby countries such as Mexico, Ecuador, Costa Rica, Cuba and Colombia, he said.
The idea is something he will discuss during his trip with Chinese tourism operators.
"The possibility of (combining Panama with) Cuba sounds very attractive to us, because it gives you this combination of Cuba's history with Panama's wildlife and modern Panama City," said Him.
Panama will feature as guest country at the International Tourism Fair on March 1-3 in Guangzhou, capital of Guangdong province in southern China.
"It's something new, since it's the first time we are going to present the country in China, and hopefully we will be well received," said Him.
"We are going to make a very visual presentation with ... videos on what our country offers in nature tourism, rural tourism, folklore, culture, gastronomy and everything else."
With a growing number of Chinese traveling abroad each year, China has become a coveted tourism market for destinations around the globe, he said.
The minister said Panama has a lot to offer visitors, from eco-tourism to the unique Panama Canal and "shopping, given the excellent availability of brands in Panama at competitive prices."
As a small country located on the other side of the world, Panama is largely unfamiliar to the Chinese, the minister acknowledged.
However, "there is a point of reference, and it's that there is a very large Chinese community in Panama, so we know what their tastes are", said Him. "And I am also a Chinese descendant and know what they like and what their idiosyncrasies are."
Xinhua