Courts curb environment crimes
Share - WeChat Top judge says greater efforts made to build a 'beautiful China'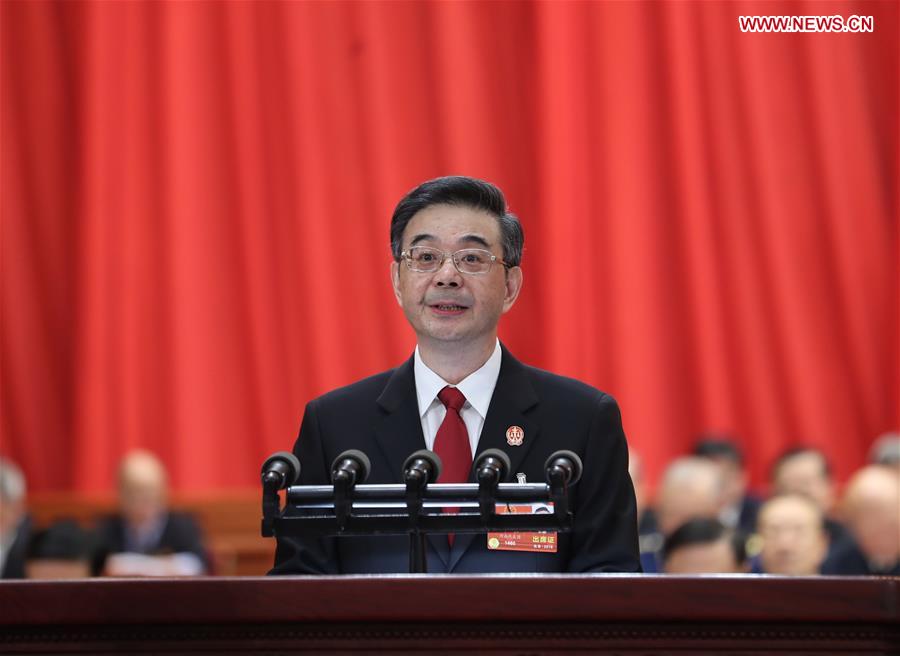 With China sparing no efforts to fight pollution in recent years, courts across the country have handled a rapidly rising number of environment-related lawsuits in the past five years, according to the nation's top court.
The Supreme People's Court, in its work report released on Friday, said the number of criminal environmental cases heard by courts nationwide between 2013 and 2017 increased by 65.6 times compared with the period from 2008 to 2012.
The report was delivered by Zhou Qiang, president of the top court, and submitted for discussion to the first session of the 13th National People's Congress.
Though the exact figure was not released, earlier data from the top court also points to this sharp rise. In 2014, for example, courts filed 1,188 environment-related criminal cases, while in 2016, they concluded 19,000 criminal cases related to environmental and ecological damage, up by 18.8 percent year-on-year.
"We've made greater efforts to protect the environment and ecology, contributing to building a beautiful China," Zhou said.
The number of people investigated for environment-related crimes has also increased, according to the work report of the Supreme People's Procuratorate, which also was delivered on Friday.
Around 137,000 people were charged in the past five years with crimes involving air, water or soil pollution, and importing foreign waste, as well as illegally occupying farmland, destructive mining and illegal lumbering, up by 59.3 percent from the previous five-year period, said Cao Jianming, procurator-general of the Supreme People's Procuratorate.
Experts said stronger legislation and law enforcement in the environmental sector is behind the sharp increase.
For instance, the revised Environmental Protection Law, effective since 2015, stipulates that polluters face a fine of up to 100,000 yuan ($15,800) a day if they do not stop emissions after being warned, and there is no ceiling on the fine.
Zhou Guangquan, an NPC deputy, welcomed the progress that has been made, saying he is glad to see stricter environmental law enforcement in recent years.