Tests on Zhangjiakou rail link in 2019
Share - WeChat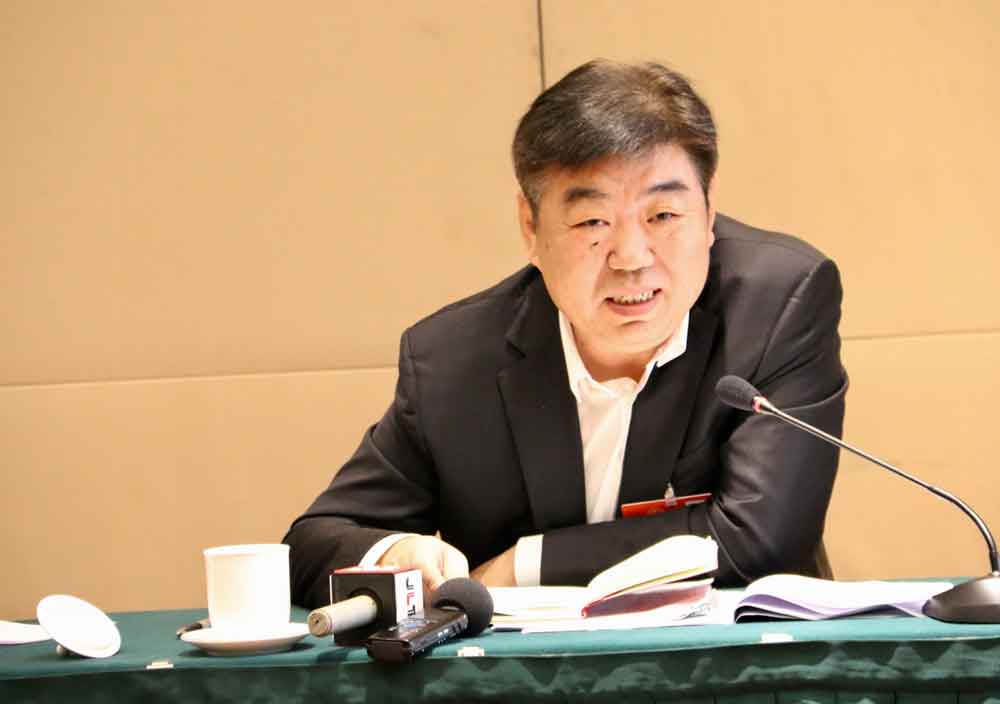 An automated high-speed railway line linking Beijing and Zhangjiakou, host cities of the 2022 Winter Olympics, will be tested in 2019, said its manufacturer on Thursday.
"The fully automated train will be built using environment friendly materials," said Wang Run, a deputy to the 13th National People's Congress and chairman of CRRC Changchun Railway Vehicles Co.
The 174-kilometer intercity railroad is a high-speed rail line, with a designed speed up to 350 km/h. Construction work on the line began in April 2016 and is expected to be completed by the end of 2019. There are 10 stations along the line, under the government plan.
Travel time between Beijing to Zhangjiakou in Hebei province will be shortened from the current three-odd hours to within an hour after the trains start normal operations.
Wang said the new carriages can save more than 7.5 percent of the energy consumed to power the trains presently. It will complete its trial run on a route linking Beijing and Shenyang in Liaoning province in the summer of next year.
The new trains are designed specifically for viewers and athletes to travel between Beijing and Zhangjiakou during the Winter Olympics in 2022 and also have a media carriage with Wi-Fi service and TV screens for live broadcasting, an athlete drug-testing area and a storage area for winter sports equipment.
"The Olympic trains will be more intelligent and environment-friendly than the Fuxing (Rejuvenation) bullet trains that were put into operation on the Beijing-Shanghai high-speed rail line in September last year," said Feng Hao, a researcher at the Institute of Comprehensive Transportation at the National Development and Reform Commission.
Wang Dujuan, another NPC deputy and chief engineer of China Railway Hi-Tech Industry Co, said the 2022 Winter Olympics will offer a unique platform for China to showcase its high-speed train manufacturing technologies, related services and supporting facilities to global visitors and potential clients from the government and private sector.
She said the railroad can still transport people to take part in various winter sport activities in Zhangjiakou after the Games, as well as support coordinated development of Beijing, Tianjin and Hebei.
CRRC Changchun shipped metro trains for the Rio Olympics in Brazil and operated the system for the duration of the Games in 2016.
Wang, from CRRC Changchun, said the smart train is also designed to run on different line gauges, meaning it could meet the demands of running between China and other countries and regions related to the Belt and Road Initiative.