Love and care is on the menu as son cooks for his parents
Share - WeChat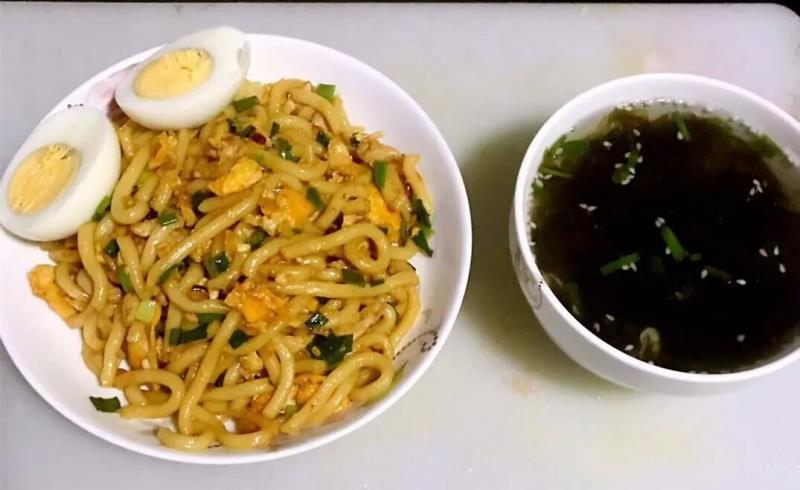 There may have been different ingredients, all healthy, but the main ingredient was love as Hubei college undergraduate Huang Qixin cooked different nutritious breakfasts for his parents over a period of 30 days, and social media applauded his efforts, Chutian Metropolis Daily reported.
As a senior food science student at the Wuchang Institute of Technology, Huang put his studies and increasing expertise to good use.
On one occasion he cooked his parents, who need a build up of calcium, a soup of seaweed and dried shrimp. He also made udon (a Japanese noodle) with curry chicken sauce as the topping to go with the soup. All of his meals were pleasing to the eye and healthy.
Huang said he would decide on the menu the night before and go to the market at 6 am for fresh ingredients. Then, he would wash the vegetables and prepare the meat before turning the food into cuisine.
"I used to be the one who stayed in bed in the morning while my mom was cooking. Now it's time for her to enjoy herself," said Huang. "The best way to show love and care to our parents is to show our growth as people."
Lu Baiyun, his mother, is delighted to see her son waking up so early just to cook her a hearty breakfast. "No matter what our son does, we the parents are always his most loyal fans," she said.
Qiu Weiyi contributed to this story.