China keeps resorts in the fast lane
Share - WeChat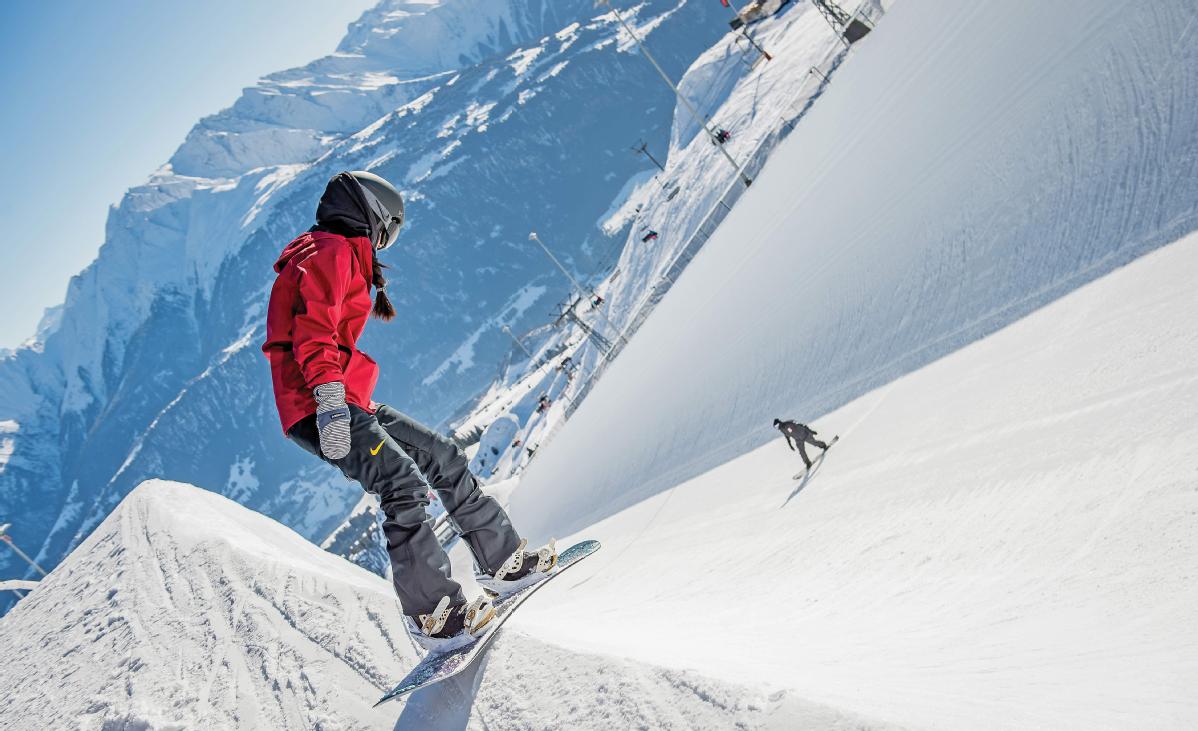 The nation's skiers are swooping into Europe just at the opportune time
China won a single gold medal at the Pyeongchang 2018 Winter Olympics, its poorest performance for decades, but its drive to become a nation that is good at winter sports continues ahead of Beijing hosting the 2022 Winter Olympics.
And the prospect of attracting a new generation of skiers and snowboarders, from China, has galvanized European ski resorts, which have suffered in recent years from stagnant growth among European customers, and fewer ideal skiing days because of global warming.
Laurent Vanat, author of International Report on Snow & Mountain Tourism, projected that the number of skier-days in the main ski destinations declined from 350 million in the 2008-09 season to 320 million in 2015-16.
Pyeongchang relied almost completely on artificial snow for its Alpine events and European resorts will need to invest in snow cannons and make other adaptations to the new conditions if they are to prosper.
"So, for ski destinations to grow, new markets have to be found," said Wolfgang Arlt, director of the China Outbound Tourism Research Institute. "Hence, it is natural for operators to court the Chinese market."
He said, among European ski destinations, Switzerland seems to have been the most active in marketing itself to Chinese skiers.
Oliver Sedlinger, a Beijing-based international tourism consultant at Sedlinger and Associates, agreed, saying Switzerland was the first mover among European destinations promoting skiing and winter holidays in China.
And that promotion seems to be working. According to Switzerland Tourism, the national tourism agency, Chinese tourists spent 212,482 nights at mountain destinations in the 2016/17 season, compared with 32,236 a decade earlier.
One Chinese national interviewed by the China Outbound Tourism Research Institute at Beijing Capital International Airport had spent time hiking on mountains in Italy and Switzerland and was typical of people choosing to spend time at European resorts.
"I watched a very popular US movie in which skiing in Switzerland was one of the scenes," he said. "That has captured my attention."
Another Chinese interviewee, who was flying out to Geneva before heading to Les Trois Valles in Chamonix, France, and three resorts in Switzerland, said: "Skiing in China has improved and now we need more high-quality instructors so that beginners can improve quickly."