A former legal counsel turned China's own Marie Kondo
Share - WeChat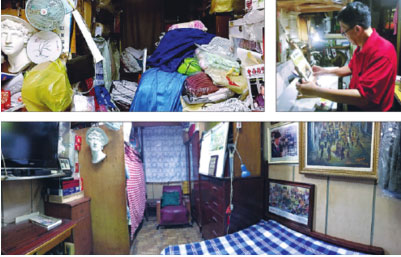 Han Yien's career has always revolved around giving advice.
Her previous job involved providing legal advice to a financial institute in Shanghai. Things took a turn in 2015 when she left that job to pursue her passion. Instead of legal advice, Han has since been instructing clients on a completely different matter-how to fold their T-shirts and organize their drawers.
Dubbed as China's own Marie Kondo, the renowned Japanese home organizer who was in 2015 listed in Time magazine's 100 Most Influential People, Han was born with a penchant for decluttering.
"When other kids went off to play after classes, I was back home tidying my room. While most kids fantasize about sneaking into a candy shop, I was yearning to tidy the messy room of my neighbor's home which I could see from my home," said Han.
Over the past 10 years of working in Shanghai, the birthplace of her mother, Han came to realize that many people in the city are too preoccupied with seeking happiness through material possessions. She said that this form of happiness is fleeting and unsustainable.
"The problem is that they are only happy when they are buying an item at a store. All their problems, such as credit debt, relationship woes and work pressure, come back the moment they are back home," she said.
Most Popular