Keep transparent, keep on trend
Share - WeChat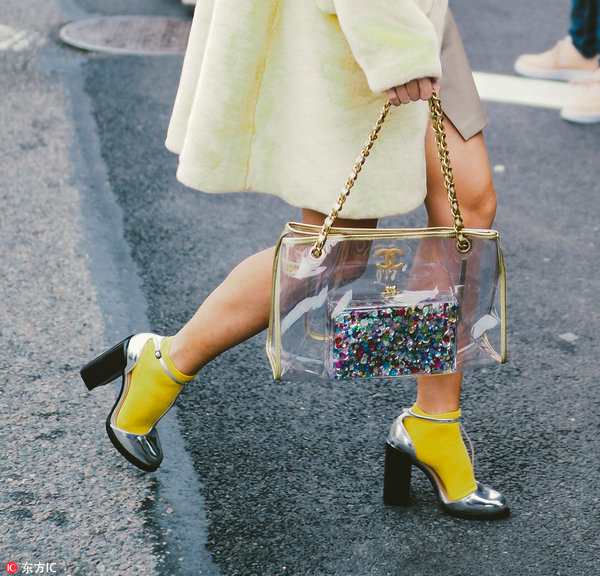 If you want to know the essence of Buddhism, one thing is to keep your mind transparent.
It means you should go through everything without being emotionally affected. In other words, purify your every thought and never judge.
To common people, it sounds difficult, especially in such a bustling world.
Yet, it is easy to make your wardrobe transparent. For example, chose some trendy transparent plastic bags and shoes. Transparent accessories have reared their heads in many fashion shows for spring and summer.
The material also was used in belts and dresses, a good choice on hot days, which adds a touch of visual lightness.
For modern humans, wearing plastic is a special feature that distinguishes us from the ancients.
And what new material people will wear in the future? Only time can tell.
Most Popular