Fashion trend: Denim shoes
Share - WeChat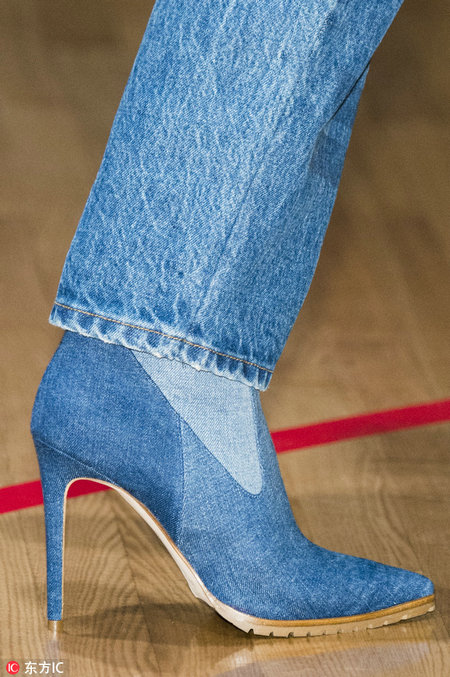 2017 was a troubled year for denim. It was used by designers on many things, from bomber jackets to overall trousers.
However, too many new ideas could ruin this classic material. Some denim designs can really take you aback, looking more like installations than something for your wardrobe.
Yet denim shoes could still be a trend this spring and summer. Cowboy boots have become a beloved choice and denim is prominent on them, so look for shoes made from the material to stay popular.