African sculpture art on show in Shanghai
Share - WeChat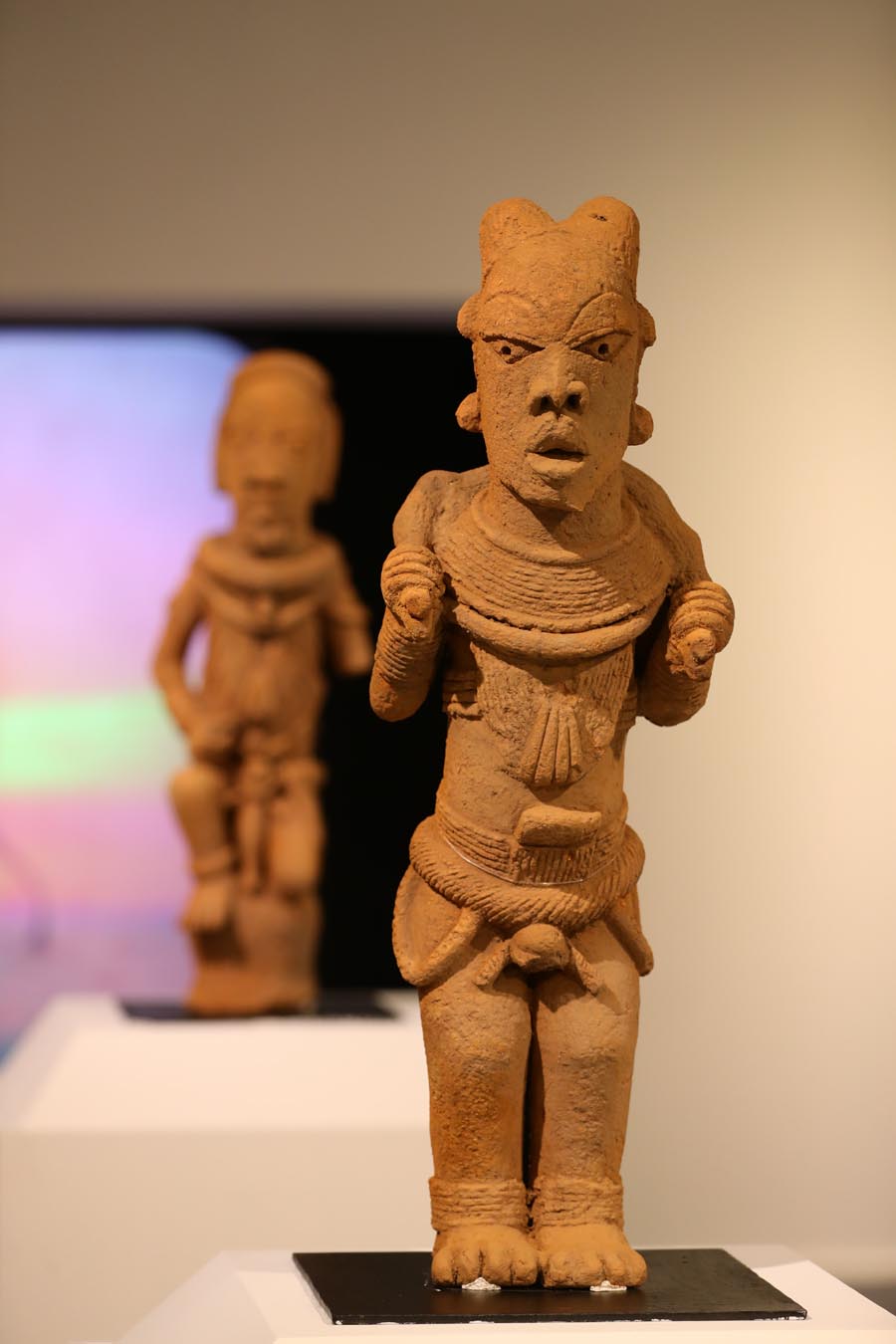 The other three drums are at the New York Metropolitan Museum of Art, the London Royal Museum Greenwich and at the South African Museum, respectively, according to a certificate issued by the South African Museum.
The Sangoma mace used by Nelson Mandela, the former president of South Africa, is another highlight of the exhibition.
The mace was presented to Mandela by the Zulu king in 1961, to show that the Zulu people hoped that Mandela would one day liberate the country.
"The mace is one of the two such items in existence. The other one is in the South African Museum," says Zhao.