African sculpture art on show in Shanghai
Share - WeChat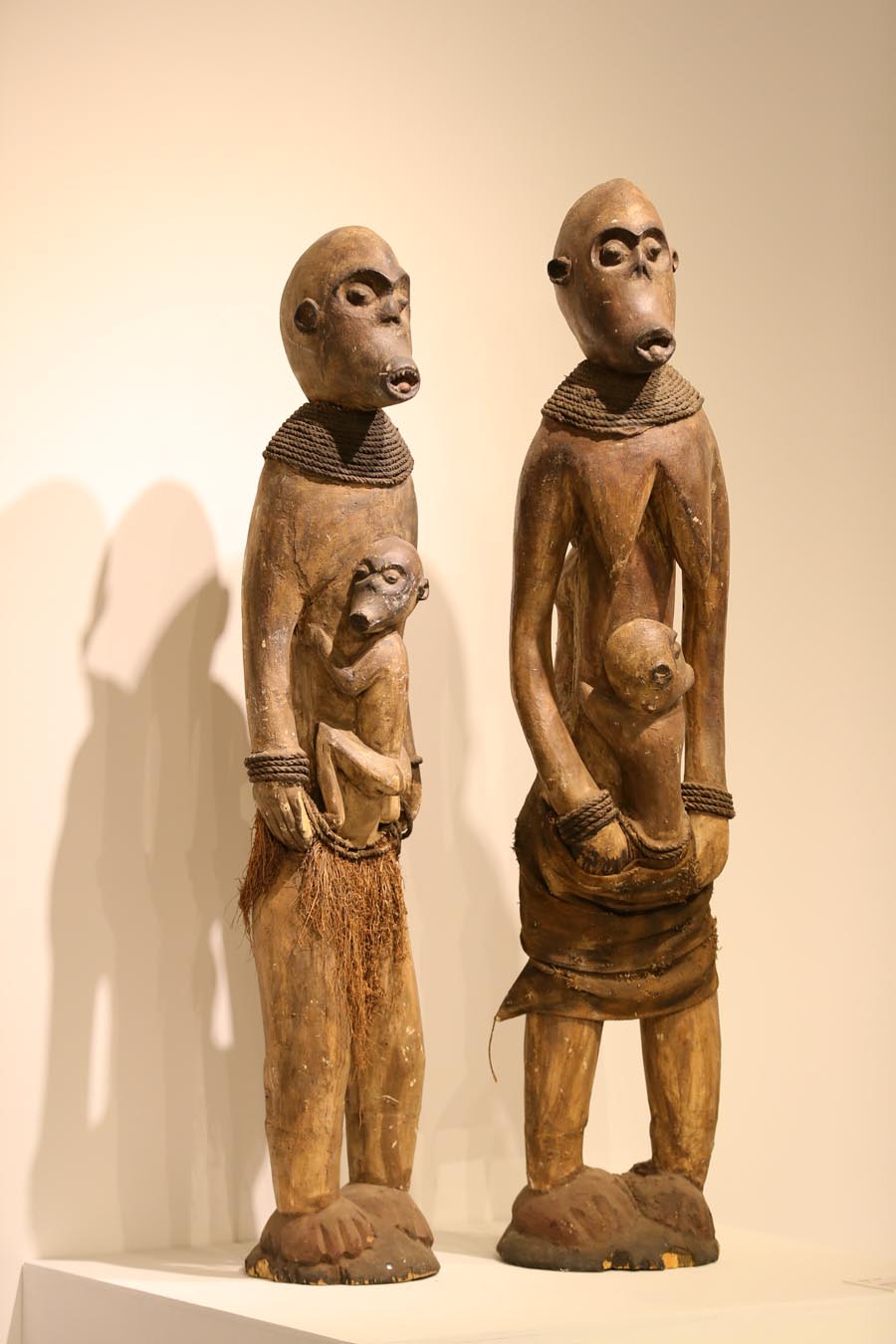 "It is the most comprehensive exhibition to show African sculpture in China," says Hang Yan, curator of the Shanghai Urban Planning Exhibition Center.
One of the highlights of the exhibition is a drum from 1942 produced by a Zulu artist from African black walnut, according to Zhao Baopei, the owner of all the exhibits.
"It (the drum from South Africa) is one of just four in the world," says Zhao.
"Unlike normal African drums shaped like slender cylindrical containers, this one is relatively short and thick.
"Drums, hailed as the king of African musical instruments, can help visitors understand the soul of music in Africa," he says.