History in bite-sized morsels
Share - WeChat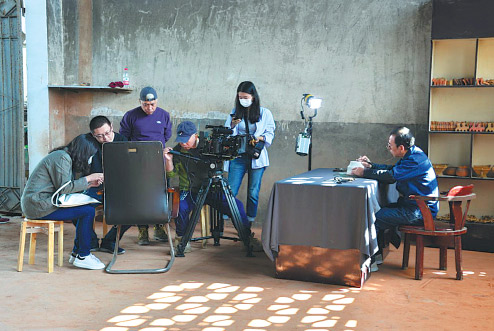 A TV documentary showcasing rare Chinese artifacts is gaining wide popularity. Li Yingxue and Lin Qi report.
A documentary series called If National Treasures Could Talk is making waves with its bite-sized episodes helping viewers to learn more about China's rich history.
The documentary has received good reviews since its producer, China Central Television, began to air the first season of 25 episodes on Jan 1.
There will be 100 episodes over four seasons. And the first season is now being re-broadcast and can also be viewed online.
Each episode of five minutes concentrates on one object, and also mentions other items bearing similar motifs or having similar cultural implications.
The featured artifacts are from more than 16 museums and cultural institutions across the country.
The documentary is popular with all ages, but especially with the young.
It highlights the connections between artifacts and modern life and the universal values that are embodied by these objects, rather than delivering lectures on history and archaeology.
Director Xu Huan says one of the aims of the series is to focus on the human spirit which is at the heart of Chinese cultural traditions.
Below is a snapshot of some of the artifacts showcased in the series.