We always respect privacy and feelings
Share - WeChat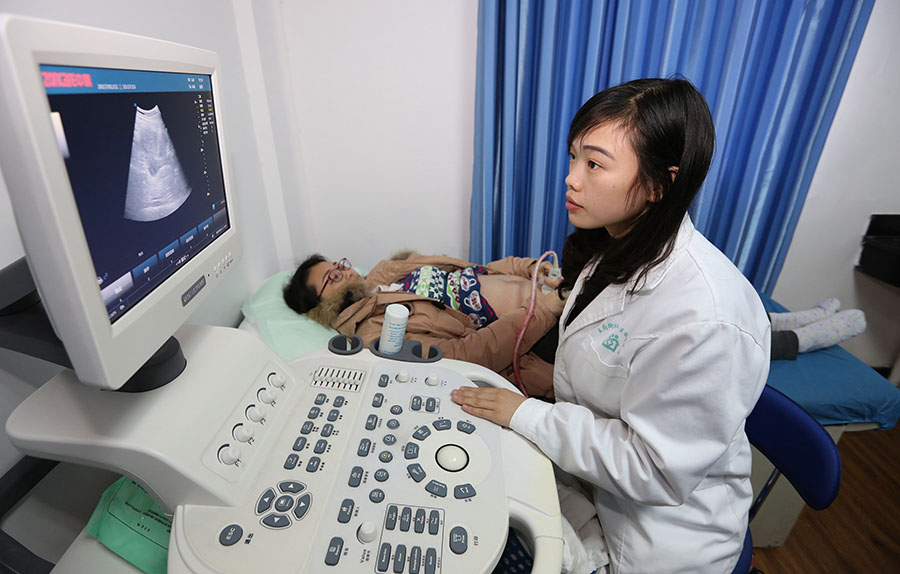 In recent years, the role of ethical clinical practice in medical treatment has been the subject of much discussion. It has progressed since doctors began to pay more attention to not just treating patients but also to respecting their privacy and feelings.
For example, most hospitals in Shanghai do not display a patient's full name on the electronic screen when they are waiting to see the doctor or have blood tests. That may help to prevent embarrassment if patients are unwilling to disclose their health details to any acquaintances that may be visiting the hospital at the same time.
Full names have also been replaced by surnames on the cards that are usually placed at the end of beds, and which give details of a patient's illness and inform medical staff members of any allergies to medication. The name of the illness is also given in English.
Our doctors never discuss patients' health in public areas in case someone overhears and misunderstands.
Senior doctors no longer instruct younger colleagues at patients' bedsides. In the old days, they might have said, "The five-year survival rate of such a tumor is only 10 percent and the possibility of reoccurrence is extremely high."
While it was a good way of providing information, it could also affect the patient's attitude. Instead, the doctors encourage the patients to have confidence in their recovery.
We also pay more attention to protecting children's privacy. When examining children, especially older ones, the doctors always draw the curtains around the bed.
It is important that children are recruited for drug trials so we can be sure of doses and effects.
It is always harder to find children for tests than adults because parents demand zero risk for their child.
I believe the situation will improve as more people understand that the practice benefits the sustainable development of both medical science and society.
Xi Yiqun spoke with Zhou Wenting.