Competition for talent intensifies as China's AI industry develops
Share - WeChat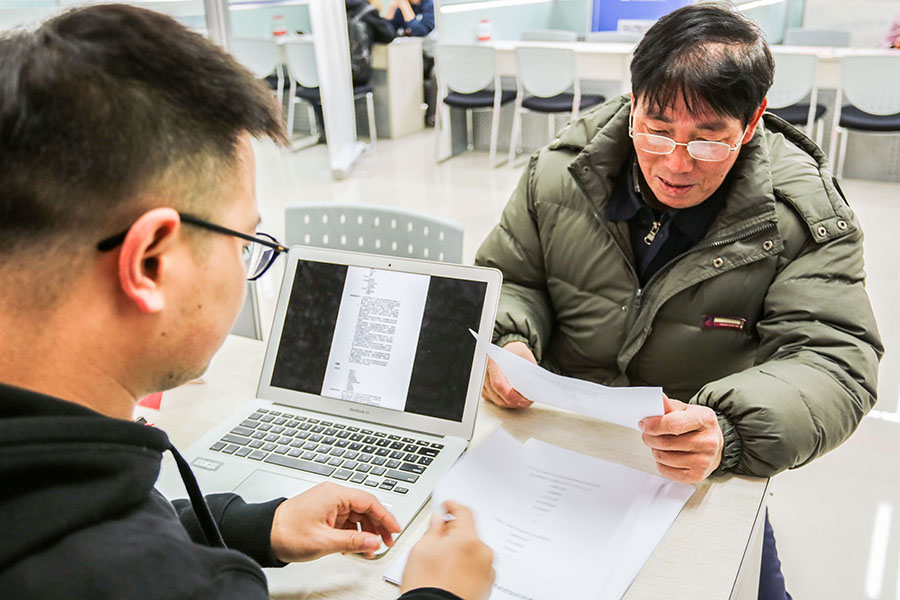 The number of companies is growing to meet rising demand, but they are finding it difficult to recruit qualified workers, as Hou Liqiang reports.
In June, 365 students will graduate with master's degrees from the School of Electronic and Information Engineering at Xi'an Jiaotong University, Shaanxi province.
However, unlike many of their peers from other schools, they will not be frantically searching for jobs. Every one of the Jiaotong students has already been snapped up by employers.
More than half of them will work in China's burgeoning artificial intelligence industry, which focuses on emerging technologies such as self-driving cars, electronic speech translators and data mining.
Prospects are bright in the sector. Young AI engineers can earn as much as 300,000 yuan ($47,500) a year, which is 11 times the average per capita disposable income in China, according to the National Bureau of Statistics.
Each of the students has received at least two job offers, and some have even received seven, said Liu Qia, who heads the school's graduate employment program.
That is the result of a severe shortage of qualified talent in the sector. In 2016, an official from the Ministry of Industry and Information Technology said China's AI sector had a shortfall of more than 5 million qualified workers.
"In the past five years, it's generally been tough for graduates in all disciplines to find jobs, but our school has never really experienced any difficulties," Liu said. She added that she has never seen such fierce competition for talented workers as in the AI sector at present, with both the number of companies growing and job vacancies rising rapidly.
"Campus recruitment usually begins after September, but last year, some companies came during April. The final tally was about 500," she said.
In 2013, Baidu, China's dominant search engine, recruited one graduate from the school; this year the number is 14.
"Five years ago, few well-known AI companies looked for talent in Xi'an because there were plenty of qualified people in East China, where these businesses are headquartered," Liu said.
According to Wang Yixin, a senior vocational counselor at the recruitment website Zhaopin, the number of companies in the sector is rising to meet growing demand as AI is being applied to a larger number of traditional industries. However, universities have failed to provide enough qualified graduates, which has resulted in the recruitment battle escalating, he said.
A report by the Wuzhen Institute, a Chinese think tank, shows that 1,477 AI companies were founded in China between 2000 and 2016, and they attracted combined financing of about $2.8 billion. The report noted that in 2016, the value of China's AI industry was about 10 billion yuan and it is expected to reach more than 34 billion yuan next year.
Big data analysis conducted by Zhaopin, which has 135 million users, shows that between the first quarter of 2016 and the third quarter of last year, demand for qualified people rose by 179 percent, resulting in the search intensifying and recruiters even started to look overseas.