Master chef cooking up a food feast for Macao
Share - WeChat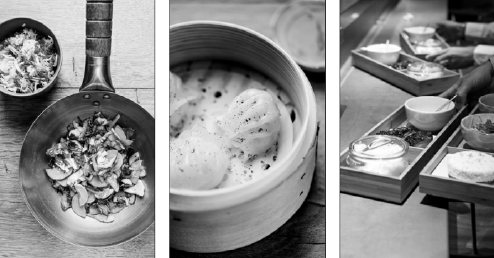 According to him, the new restaurant will follow the rule of his current focus on cooking - to reduce the amount of salt, sugar, fat and animal protein and use more fish and seafood.
"With less of such ingredients, you need to have expertise so as to maintain the quality of dishes and rethink how to protect the resources on earth," he says.
Voyages by Alain Ducasse is customized for City of Dreams, with Asian cuisine inspired by his culinary travels over the past three decades. Its decor features solid wood, stone and lacquer, with inspiration from traditional Chinese elements.
While Ducasse admits there are no Chinese dishes in the Voyages restaurant, he says he likes Cantonese cuisine.
Speaking about the Macao food scene, Ducasse who has been there several times says he finds that the competition there is heating up.
"So, the uniqueness of the menu and design help you stand out in the market," he says.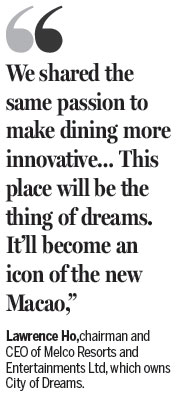 Meanwhile, in The Michelin Guide Hong Kong Macao 2018, there are a total of 227 restaurants in Hong Kong and 65 in Macao.
As for establishments with three stars in the guide, there are six in Hong Kong and two in Macao.
All the restaurants with three stars have retained their positions from the previous edition.
Commenting on the guide, Ducasse says he's glad to see more Chinese restaurants gaining Michelin stars.
Also, it's good news that more French chefs are opening restaurants in China, especially in places such as Shanghai.
Asked about opening a restaurant on the mainland, his answer is "maybe".
Ducasse operates a cooking school in downtown Paris, which offers workshops to the general public.
As for China, he's planning to open a cooking school in Shanghai within one or two years, but he doesn't reveal more details.
The French-born Monegasque started training to be a chef when he was 16.
And at 33, he was the head chef at Le Louis XV in Monaco - the first hotel restaurant awarded three Michelin stars.
In 1998, he became the first six-starred chef with three more Michelin stars for Alain Ducasse in Paris.
Speaking about his ingredients for success, he says it is curiosity, observing the competition and working on new ideas and dishes for customers.
Most Popular