1.2 mln Chinese tourists visit Cambodia last year, up 45.9 pct
Share - WeChat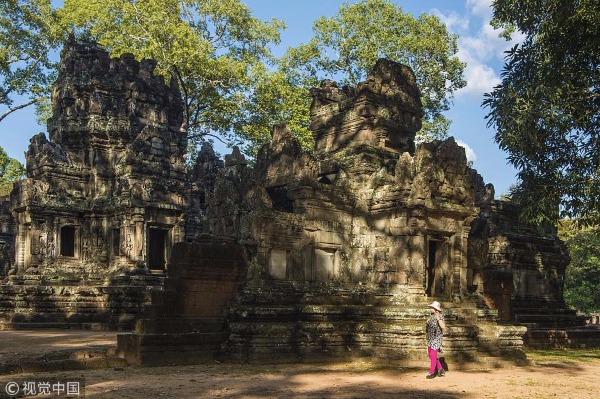 About 1.21 million Chinese tourists had visited Cambodia in 2017, up 45.9 percent compared to 2016, a Cambodian Tourism Ministry report showed Wednesday.
Chinese holidaymakers accounted for 21.6 percent of the international tourists visiting Cambodia last year, the report said, adding that China topped the chart among the top 10 arrivals to Cambodia, followed by Vietnam and Laos.
According to the report, a total of 5.6 million international tourists traveled to Cambodia in 2017, up 11.8 percent compared to 2016.
Speaking to Xinhua last month, Cambodian Tourism Minister Thong Khon said 2017 marked a significant milestone in Cambodia-China tourism relations as China overtook Vietnam to become the biggest source of foreign tourists to Cambodia.
2017 was also the first year that Chinese tourists to Cambodia surpassed the 1-million mark, he said.
The minister added that tourist spending greatly contributed to developing the local economy and reducing poverty.