Improved transport drives winter tourism boom in Xinjiang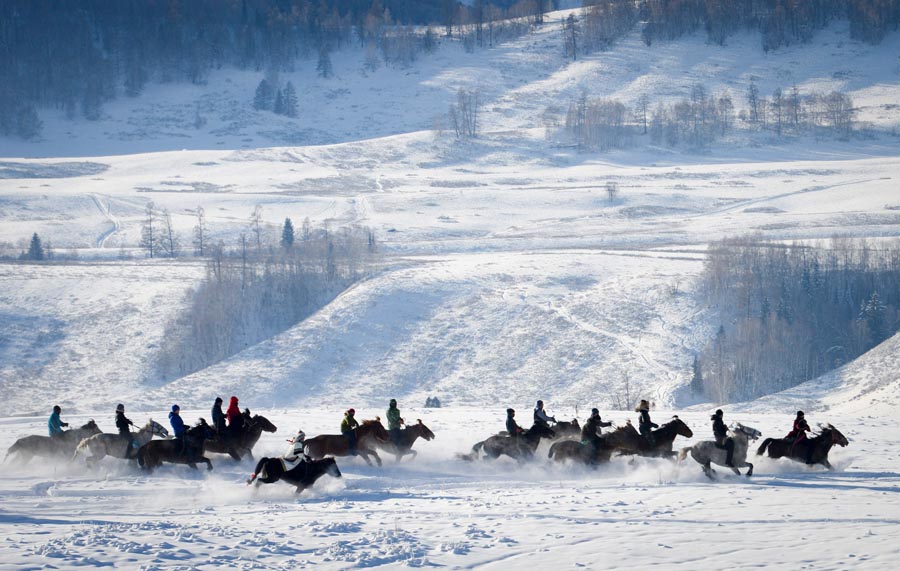 The winter snow in Kanas national park, Xinjiang Uygur autonomous region, has turned into white treasure for the local population.
Kanas, a Mongolian word that means "a beautiful and mysterious place", is known for its picturesque landscapes, where tourists are captivated by the primitive beauty of its soaring mountains, intersecting ravines and gullies, luxuriant forests and grasslands, clear waters and fresh air.
Bordering Mongolia and Russia, it has long been popular as a summer getaway. But it is becoming increasingly attractive as a winter wonderland. Improved transportation and accommodation in the area have attracted growing numbers of tourists to Altay prefecture in winter to see snow-covered scenery and diverse cultural attractions.
"Kanas is not only beautiful in summer, but attractive year-round," said Sawurqik, a herdsman in Hemu who has turned her home into a homestay where she provides meals, rooms and activities - visitors can enjoy authentic Kazakh specialties such as horse meat noodles and milk tea.