Beauty from above
Share - WeChat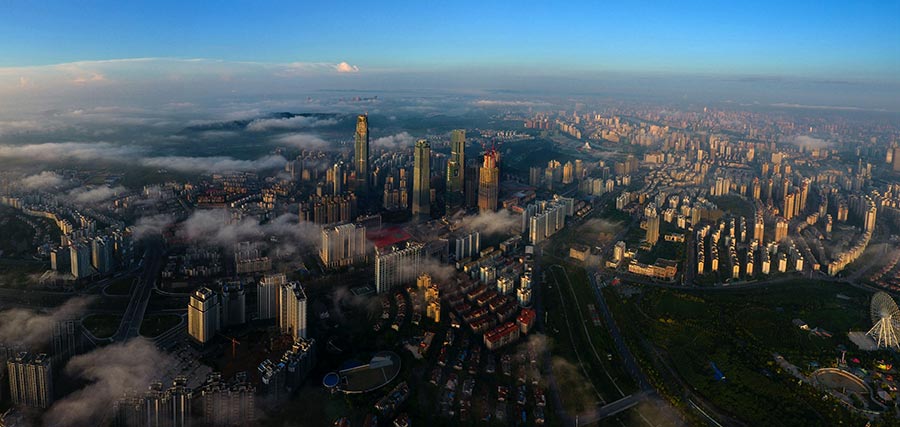 Have you ever seen China looking so fantastic from the air?
From the vast snowfields in the north to the terraced fields in the south, and from the Gobi Desert in the west to the sea in the east.
You can also enjoy an aerial view of other parts of China - from the Qinghai-Tibet Plateau to the hills and plains, and from the flowers and plants in spring and summer to the solemnity in autumn and winter. China is magnificent in its varied forms.
Using multi-directional, multi-shot lenses, these bird's eye photos demonstrate the most representative history, culture, nature and modern landscapes you have seen.
A new perspective from the air gives audiences an opportunity to see extraordinary landscapes. The country looks astonishingly beautiful on camera, allowing the public to rediscover their land. Precisely because of these purely aerial photos, a warm and fresh China is on show right before us.