Hancheng to lit up in carnival of lights
Share - WeChat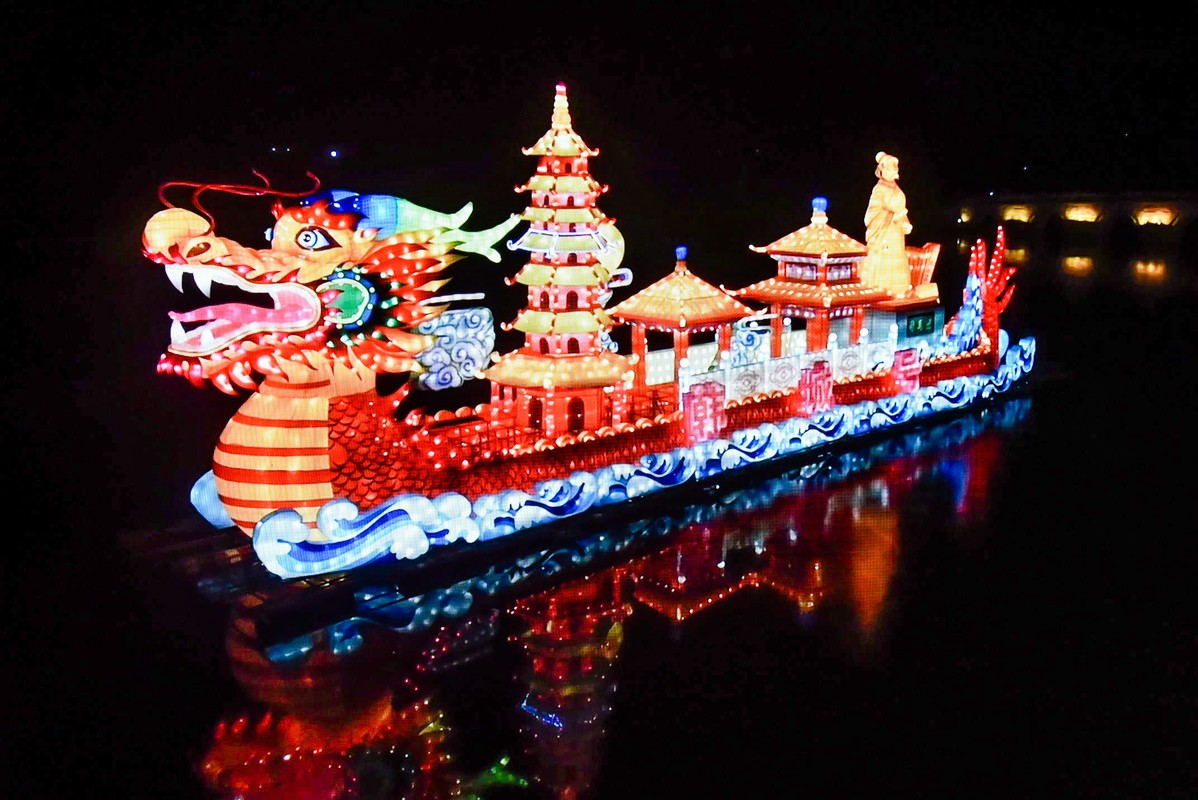 Hancheng, a city in Shaanxi province, is to hold a major carnival of lights from February to May.
At a news conference held in Beijing on Wednesday, the launch of Hancheng International Festival of Lights on February 1 was announced.
The festival, which will focus on the Belt and Road Initiative, will display hundreds of illumination artworks all over the city.
Landmarks in countries related to Belt and Road Initiative will be a major theme for the upcoming festival, while exceptional cultural elements of Hancheng and the city's modern development will also be displayed.
Hancheng is known as the hometown of Sima Qian, a key historian in Western Han Dynasty (206 BC to 24 AD). It also has many important historical relics. One sixth of surviving ancient architectures of Yuan Dynasty (1271-1368) in China are now in this city.
This is the third edition of this annual event in Hancheng. The city government expects the festival to be a platform to boost local tourism and industry related to illumination instruments.