2017 in review: 8 terms that matter in China-US relations
Share - WeChat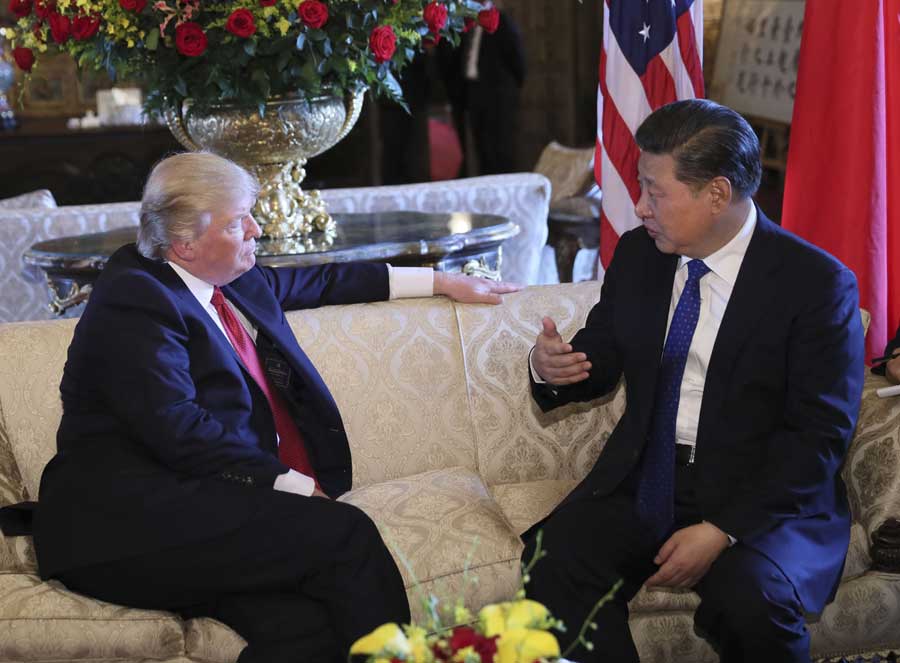 NEW YORK -- The year 2017 has been an exciting and action-packed one for China and the United States, with both countries interacting closely at different levels in multiple fields.
The following are eight terms that can offer a sneak peek at the trajectory of China-US ties over the year, and beyond.
RESORT MEETING
In April, Chinese President Xi Jinping and his US counterpart, Donald Trump, met at Mar-a-Lago resort in the US state of Florida, the first such meeting since Trump took office in January.
Disposing with the formality usually seen during state visits, the two leaders spent more than seven hours in two days, discussing issues of importance and charting the course for one of the world's most crucial bilateral ties.
Recent years have seen Chinese and US leaders meeting in relatively informal settings, but this does not make those meetings any less significant.
A personal bond was forged between the two leaders during the Mar-a-Lago meeting, which sent a positive and reassuring message to the world that the two largest economies were seeking constructive cooperation despite their differences.
As Xi said, "There are a thousand reasons to make the China-US relationship work, and no reason to break it."