2017 in review: 8 terms that matter in China-US relations
Share - WeChat TWO-WAY INVESTMENT
China and the United States have seen exponential growth of two-way investment in recent years, with the figure surpassing 200 billion dollars last year.
Chinese companies invested a record 46 billion dollars in the United States in 2016, a tenfold increase compared to just five years ago, according to a report jointly released by the Rhodium Group and the National Committee on US-China Relations.
The report also showed that the cumulative value of US foreign direct investment in China since 1990 has exceeded 240 billion dollars.
People in both countries stand to benefit from the huge amount of capital flows.
The US-China economic relationship supports roughly 2.6 million jobs in the United States across a range of industries, among which about 104,000 jobs are created by Chinese investment, a study conducted by Oxford Economics and the US-China Business Council showed.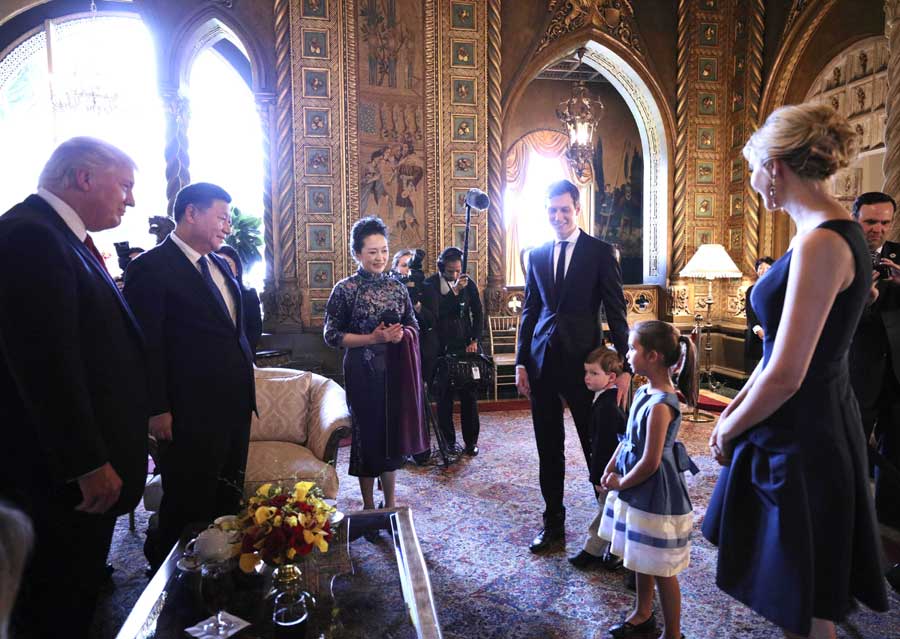 SHOWCASING MANDARIN SKILLS
Arabella Kushner might be more popular in China than her grandfather, Donald Trump.
During his state visit to China, Trump proudly showed the Chinese president a video of Arabella singing and reciting poems in Mandarin. The video later became a hit on the Internet in China, as did another video of Arabella showing off her Mandarin skills back in 2016.
In November, Jim Rogers showed a video of his two daughters reciting poems in Mandarin. Chinese netizens applauded the two girls' language ability and said Arabella now had rivals.
The American investor guru said he always told anyone who would listen that they must teach their children Mandarin because it would be the most important language of their lifetime.
The year 2017 has seen an increase in the popularity of Mandarin in the United States. According to a national survey conducted by American Councils for International Education and released in June, 227,086 U.S. students ranging from kindergarten to grade 12 had enrolled in Chinese language courses.
The number of young Americans studying Mandarin doubled from 2009 to 2015, the survey found.