Xi urges building of rural roads to fight poverty
Share - WeChat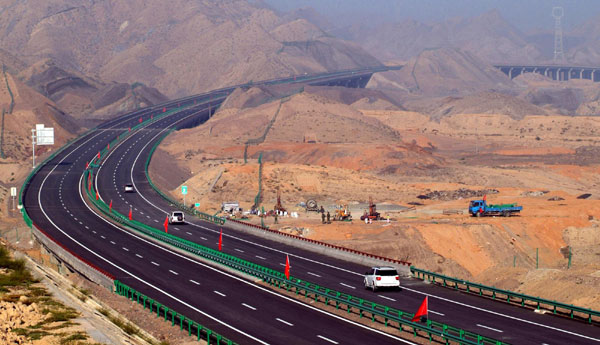 President Xi Jinping urged transportation authorities nationwide to be dedicated to the construction and maintenance of rural roads to speed up rural modernization.
Xi, also general secretary of the Communist Party of China Central Committee, made the remark in an instruction on rural roads publicized on Monday at the national transport works conference held at Ministry of Transport offices in Beijing.
Transportation authorities and local governments should implement the spirit of the CPC's 19th National Congress and emphasize the building of rural roads in pursuing a rural vitalization strategy and winning the battle against poverty, Xi said.
The president urged them to focus on prominent problems and improve policies to construct, maintain, protect and manage rural roads well to speed up rural modernization.
Xi spoke highly of the achievements of the country's transportation authorities in recent years.
The campaign of "good construction, maintenance, protection and management of rural roads" has made practical progress in recent years, which has not only created business opportunities for poverty-stricken areas but also helped the Party win the people's hearts at the grassroots level, Xi said.
The president has paid a great deal of attention to building rural roads.
In March 2014, he called for more efforts to construct, maintain, protect and manage rural roads to help rural residents out of poverty.
In an instruction released on Monday, Premier Li Keqiang also required the improvement of related policies and elevation of capabilities in constructing, maintaining and managing rural roads.
A total of 1.275 million kilometers of rural roads have been built in the past five years, and about 99 percent of townships nationwide have access to buses, according to the Ministry of Transport.
The development of rural roads has brought real benefits to villagers, helping them overcome commuting difficulties and improving logistics networks in rural areas, according to the ministry.