New video satellites ready for launch pad
Share - WeChat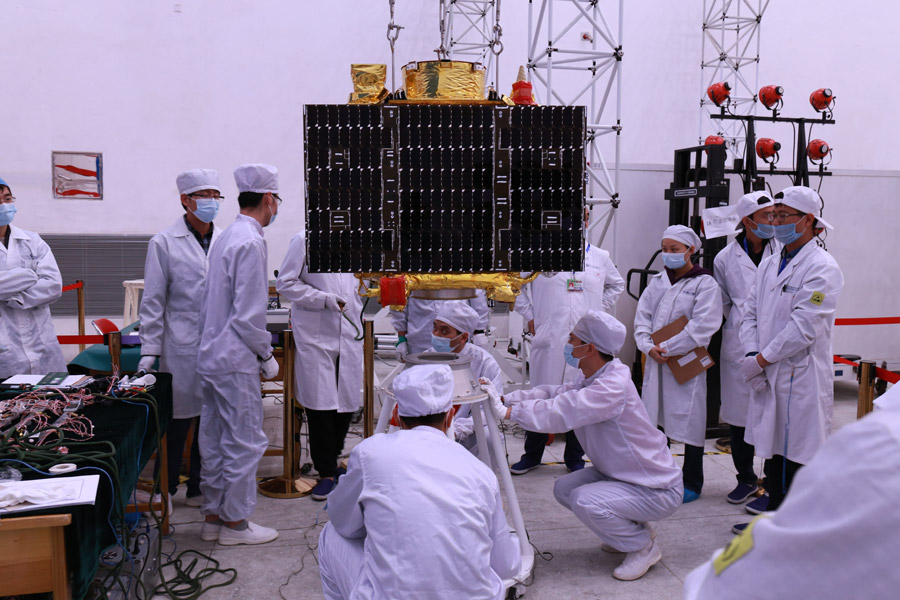 Researchers work on the JILIN-1 Agile Video Satellite. [Photo by Zhu Dechao/for China Daily]
Three new JILIN-1 Agile Video Satellites produced by the Chang Guang Satellite Technology Co Ltd left the factory on Friday in Changchun, Northeast China's Jilin province, according to the company.
The company plans to send them into space in November from the Taiyuan Satellite Launch Center, which will bring the number of satellites manufactured and launched by the company to eight.
Researchers greatly improved the temporal resolution of the new satellites, reducing the satellite visiting time to a site from three days to one day, which will greatly upgrade service ability and promote marketing in sensing satellites.
According to the company, it will have 10 satellites operational by the end of 2017, and 60 satellites in service by 2020, which will ultimately make it possible to offer a 10-minute revisit capability of satellites anywhere in the world.
The first group of the JILIN-1 satellite networking project, China's first self-made, high-resolution remote-sensing satellite for commercial use was launched and put into service in October 2015.
It is China's first self R&D high-resolution commercial satellite, China's first self R&D integral satellite and China's first R&D high definition video satellite. It is also the first satellite to be named after a province.