Potato production star Victor Otazu
Share - WeChat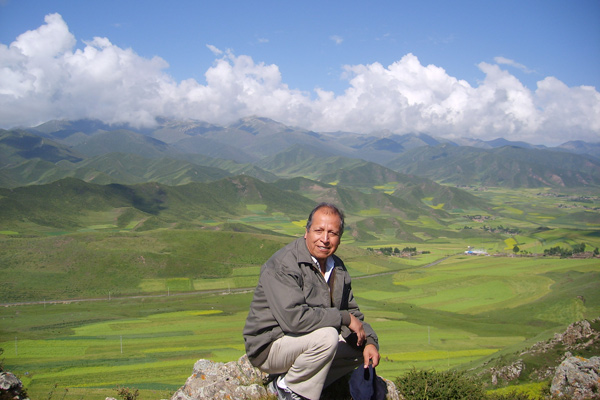 Victor Otazu has visited Qinghai province regularly since his collaboration with Chinese researchers started in 2007. [Photo provided to China Daily]
Peruvian agriculturist Victor Otazu gives Qinghai province a helping hand with its potato production. Liu Xiangrui reports in Xining.
Victor Otazu describes his decade-long collaboration with China as "fruitful".
The 70-year-old Peruvian agriculturist was a pathologist for the International Potato Center for years before he retired in 2015.
He managed three laboratories that helped identify genes resistant to diseases in the crop.
The International Potato Center, headquartered in Lima, is a global research institution that aims to offer sustainable solutions to issues of hunger, poverty and the degradation of natural resources.
"One of our activities is to coordinate with and improve research work like potato breeding in different countries," Otazu tells China Daily in Xining, capital of Qinghai province.
When a team of researchers from the Qinghai Academy of Agriculture and Forestry Sciences visited the organization in Peru years ago, Otazu first established his links with China.
He was invited by the Chinese organization to visit Xining in 2007. He visits the institute every other year and has since served as a consultant.
Otazu says Qinghai was not on the "potato map" of China a decade ago. By then China was already a leading potato producing country in the world. There were very few varieties of potatoes in Qinghai earlier.
But when he first arrived in Qinghai, he was excited to find that the photos of the highlands there showed certain similarities with places where his experimental stations are located in Peru.
He found that the local climate and geological conditions were favorable for potato seed production, because they would prevent the crop from harm by insects and also lower the risk of transmittable diseases.
Most Popular