Female personnel carry out combat missions for naval air force
Share - WeChat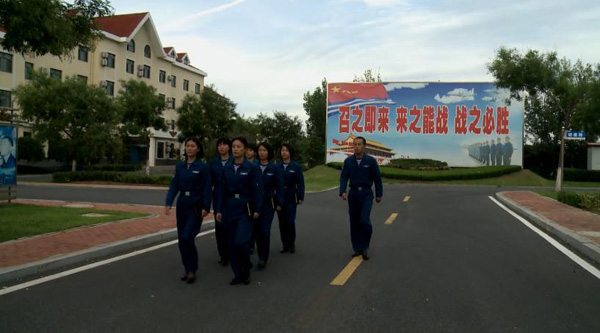 The photo shows the first group of female combat-service personnel at the air force of the Beihai Fleet. [Photo/CCTV]
The country's naval air force recently deployed the first group of female combat-service personnel to carry out independent missions on planes.
These soldiers will operate the airborne detection equipment to complete the reconnaissance and early warning missions to meet the demands of new information-based battlefield environment, China Central Television reported.
They, who focus on communication and electronics, were selected from the Beihai Fleet through recommendations, written, oral and psychological tests.
After undergoing a short training at military schools, the candidates will learn flight courses and receive ground simulator training as well as carry out missions on planes under guidance of trainers.
Yu Zenglei, a commander of the naval air force, said the first batch of female combat-service personnel is big help to the frontline units, and the females come with their own skills in operating the information-based equipment.