Chinese naval fleet stages live-fire drill in Indian Ocean
Share - WeChat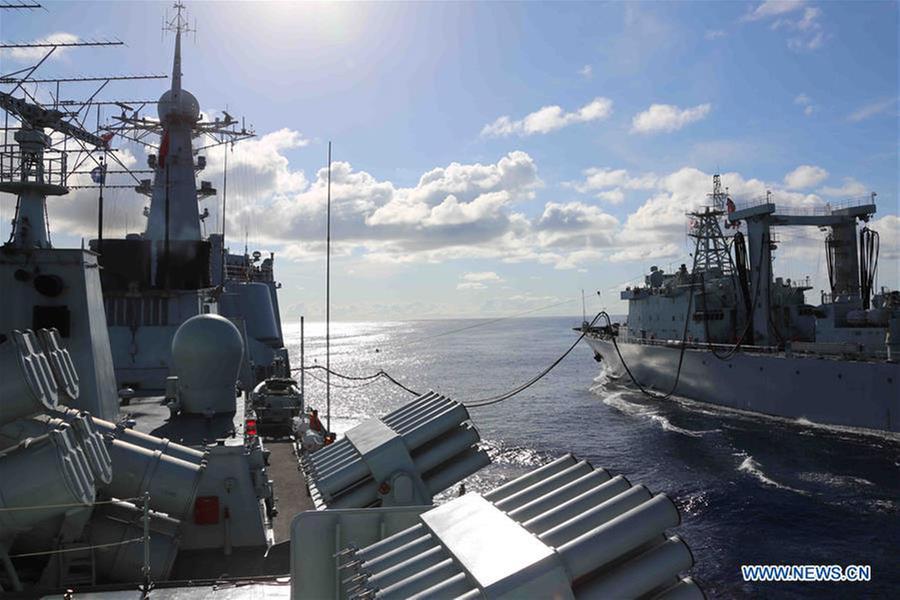 A Chinese naval formation conducts transverse replenishment of fuel and drinking water in western Indian Ocean waters on Aug 25, 2017. [Photo/Xinhua]
ABOARD CHANGCHUN - A Chinese naval formation consisting of the destroyer Changchun, guided-missile frigate Jingzhou and supply vessel Chaohu conducted a live-fire drill in the waters of the western Indian Ocean, military sources said Friday.
The fleet carried out strikes against "enemy" surface ships and completed transverse replenishment of fuel and drinking water during an exercise that lasted for several days.
The drill is aimed at improving the ships' performance under real combat circumstances, said Chen Denan, chief of staff of the Chinese fleet.
The fleet is on a half-year friendship visit to Asia, Europe, Africa and Oceania and has conducted joint exercises with foreign navies from 10 countries since it started its voyage on April 23.