F1 H2O World Championship held in Harbin
Share - WeChat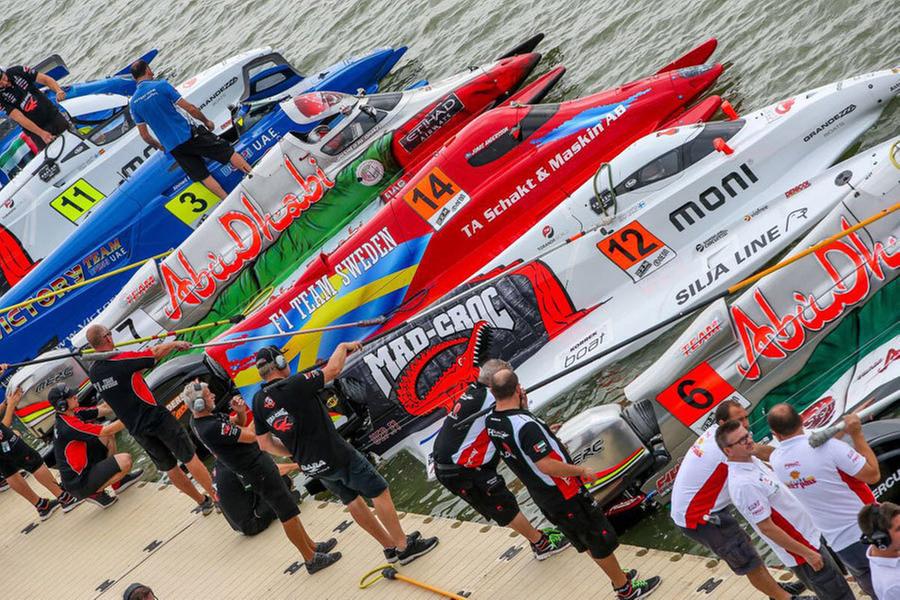 Teams wait for race begin during the UIM F1 H2O World Championship Grand Prix at the Hulan Estuary Wetland Park in Heilongjiang province, on Aug 12, 2017. [Photo by Zhou Huiying/China Daily]
The UIM F1 H2O World Championship Grand Prix in Harbin was held in the waters of the Hulan Estuary Wetland Park, in Heilongjiang province, for two days from Aug 12.
A total of nine teams, alone with 19 top boat racers from China and abroad, competed for the title.
By the end of the event, team Sweden's Erik Stark produced a great performance to take victory in the competition.