China shows off military strength in PLA parade
Share - WeChat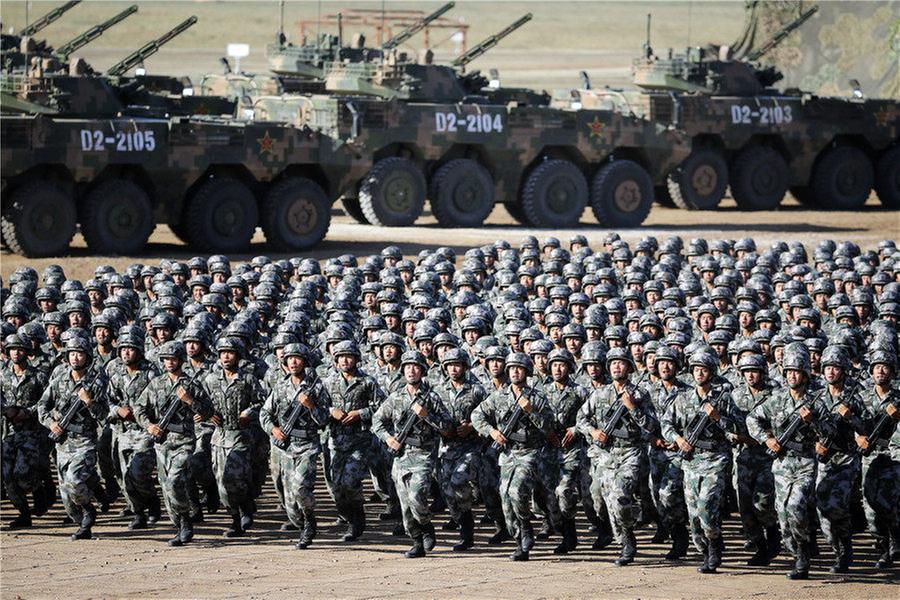 Troops prepare for a military parade at Zhurihe training base in North China's Inner Mongolia autonomous region, July 30, 2017. The parade was held to celebrate the 90th anniversary of the founding of the Chinese People's Liberation Army. [Photo by Feng Yongbin/China Daily]
China has showcased its real combat capabilities in a military parade at a training base in Inner Mongolia to mark the 90th anniversary of the founding of the People's Liberation Army.
President Xi Jinping, who is also the chairman of the Central Military Commission, inspected the troops on Sunday morning at the Zhurihe Combined Tactics Training Base, about 400 kilometers northwest of Beijing.
This is the first military parade held at the PLA's most advanced training camp, which is also the biggest in Asia. It is also the first time China has held a parade to celebrate the founding of the PLA.
The spectacle involved more than 12,000 troops, 600 pieces of military hardware and more than 100 aircraft of various types, representing the Chinese military's most cutting-edge technology.
All officers and soldiers in the parade are from actual combat units, from cyber warfare to rocket force. More than 40 percent of the presented equipment is debut first time for a parade.