Chinese submersible Jiaolong dives to 6,699 meters in Mariana Trench
Share - WeChat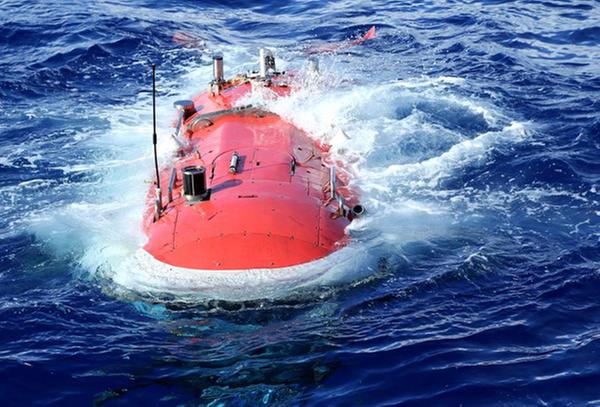 China's manned submersible Jiaolong descends to 6,699 meters in the Mariana Trench on May 30, 2017.[Photo/Xinhua]
ON BOARD SHIP XIANGYANGHONG -- China's manned submersible
Jiaolong
descended to 6,699 meters in the Mariana Trench on Tuesday, recording images of two swimming snailfishes.
Tuesday's mission was Jiaolong's fourth dive in the trench this year.
The dive began at 7:03 am local time and reached the planned depth at 10:21 a.m. where scientists worked for three hours and ten minutes.
Jiaolong collected samples of rock, sediment, deep-sea life and sea water in this dive, and recorded images of two swimming snailfishes.
"Research on snailfish, a typical deep-sea species, deepens our understanding on the evolution of deep-sea fishes and their environmental adaptation mechanism," said scientist Peng Xiaotong.
Jiaolong's first dive of this year in the world's deepest known trench took place on May 23, with Xinhua News Agency journalist Liu Shiping descending inside the submersible along with scientists to a depth of 4,811 meters. The second and third dives on May 25 and 27 reached depths of 6,300 meters and 6,544 meters respectively.